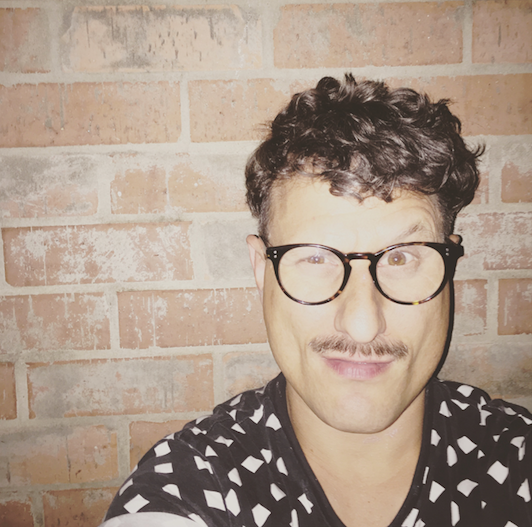 Anton
Anton 43 is a Sydney based arts professional who has navigated dance for 20 years. He successfully has worked in the industry as a performer, choreographer, artistic director, movement director, rehearsal director and dance teacher. His vast experience includes major Dance and Theatre Projects, Art Festivals Projects, Live TV Events, Dance of Film, TV Commercials, Music Videos and Multimedia Dance Projects. 
Currently, Anton works at Bangarra Dance Theatre as Rehearsal Director -

See Here
PERFORMANCE ENGAGEMENTS -  DarcSwan (Education Dance Company) , Dance North, Australian Dance Theatre, TASDANCE, Sydney Theatre Company, Kim Carpenters Theatre of Image, The Australian Opera, Legs on the Wall and independents Shaun Parker, Meryl Tankard, Tanja Liedtke and Martin Del Amo. He has toured extensively through Australia, Asia, Europe and USA. 
CHOREOGRAPHIES AND COMMISSIONS  - Anton started making dance work at age 23 and include works for Brisbane Arts Festival, Sydney Opera House, TASDANCE, Dance North, Australian Dance Theatre, Adelaide Feast Festival, Sydney Gay and Lesbian Mardi Gras, Melbourne Mid Summer Festival, Dead Horse Productions, numerous university dance training institutions, youth companies, Dance on Film, Live TV Events, TV Commercials and Music Videos. As assistant Choreographer Anton has worked with The Australian Opera and Sydney Theatre Company. 
DANCE FILMS - Anton's award nominated dance films (REELDANCE Award 2004 and 2006 Australian Dance Award) have screened in the Sydney Festival 2008, Sydney Festival 2009, London South Bank Centre 2009, Melbourne Film Festival 2009 and Singapore International Film Festival 2009. 
COMMERCIAL CHOREOGRAPHIES include Fanta, Omega Watches, Collider for Target, Nickelodeon Kids Choice Awards 2009/2010 for Delta Goodrem, Jessica Mauboy, Cassie Davies, Guy Sebastian and Cody Simpson, ABC2 TV Giggle and Hoot Specials, Nickelodeon Channel ID 2011 , Nickelodeon Slime Festival 2012. 
TEACHING CREDITS -  Professional Companies - Sydney Dance Company, The Australian Ballet, Bangarra Dance Theatre, Legs on the Wall, TASDANCE, Expressions Dance Company, Dance North, Australian Dance Theatre, Australian Opera, Sydney Theatre Company and Beijing Modern Dance LTDX, Dream Dance Company. Schools and youth Companies - Tanya Pearsons, Brent St, Ev and Bow, Studio Tibor, AC Arts South Australia, Australian Centre of Physical Education, NAISDA Collage, Western Australian Academy of Performance Arts, Queensland University of Technology, QL2, and youMOVE.