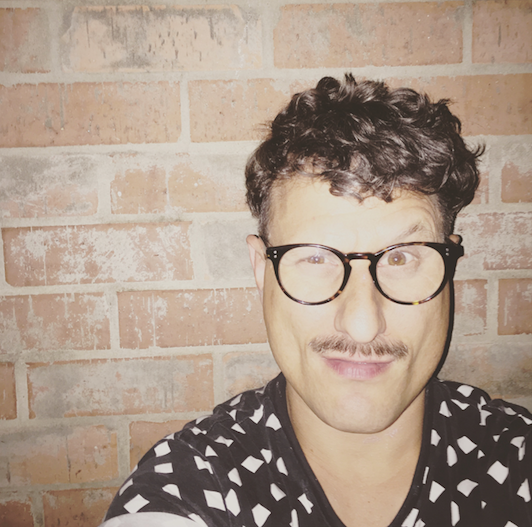 Anton is a Sydney based artist and yogi who has navigated dance for the last 22 years. Working steadily in the industry as a performer, choreographer, dance film maker, project director, movement director, rehearsal director and dance teacher. 
His vast dance experience has been employed for dance and theatre projects, art festivals, live TV events, dance on screen, ad-campaigns, music videos and multimedia dance projects. 
DarkSwan ( Education Company), Dance North, Australian Dance Theatre, TASDANCE, Legs On The Wall, Sydney Theatre Company, The Australian Opera and Independents Martin Del Amo, Tanja Liedkte, Shaun Parker, Meryl Tankard. Anton has toured extensively throughout Australia, Asia, Europe and USA. 
Commissions and Choreographies
2019 'Found' Sydney Art Quartet | 2019 'NARCIFIXION' | 2017 'Despotic Tendencies' | 2014 Artistic Director Australian Dance Awards | 2013 Project Director Parramasala | 2012 'Supermodern Dance of Distraction' FORM Projects | 2012 'Supermodern 2.1' Sydney Opera House, Spring Dance | 2012 'Durack' Campbelltown Arts Centre | 2011 'Beautiful Noise' Brisbane Arts Festival | 2010 'Compact Homo Sapien' TanzFestival, Ingostadt, Germany | 2010 'Capacity' WAPPA | 2009  'The Blur' Tasdance | 2007 'Freedom to Launch' Sydney Opera House Education Unit | 2008 'Current' QUT | 2005 'Antic World and 7 Misdemeanours' Adelaide Centre for the Performing Arts | 2004 - 2000 Australian Dance Theatre Ignition Seasons
2020 'Naufragé / Castaway' Florida USA, 2018 'Despotic Tendencies', 2011 London South Bank Arts Centre 'Einselganger',  2009 Melbourne Film Festival and Singapore International Film Festival 'Mr Jigga' Music Video, 2008 ReelDance 

CURATION

 Sydney Festival 'Einselganger', 2006 Australian Dance Award Nominee 'Einselganger', 2004 REELDANCE Award nominee 'When You're Alone'
COMMERCIAL CHOREOGRAPHIES 
2012 | 2011 NICkelodeon Slime Festival, 2011  Nickelodeon Channel ID, 2010 | 2009 
Nickelodeon Kids Choice Awards for Delta Goodrem, Jessica Mauboy, Cassie Davies, Guy Sebastian and Cody Simpson, ABC2 Giggle and Hoot Specials, 
Collider for Target, OMEGA WATCHES
Sydney Dance Company, The Australian Ballet, Bangarra Dance Theatre, Legs on the Wall, TASDANCE, Expressions Dance Company, Dance North, Australian Dance Theatre, Australian Opera, Sydney Theatre Company and Beijing Modern Dance LTDX, Dream Dance Company, PPY Sydney Dance Company, Tanya Pearsons, Brent St, Ev and Bow, Studio Tibor, AC Arts South Australia, Australian Centre of Physical Education, NAISDA Collage, Western Australian Academy of Performance Arts, Queensland University of Technology, QL2, and youMOVE.