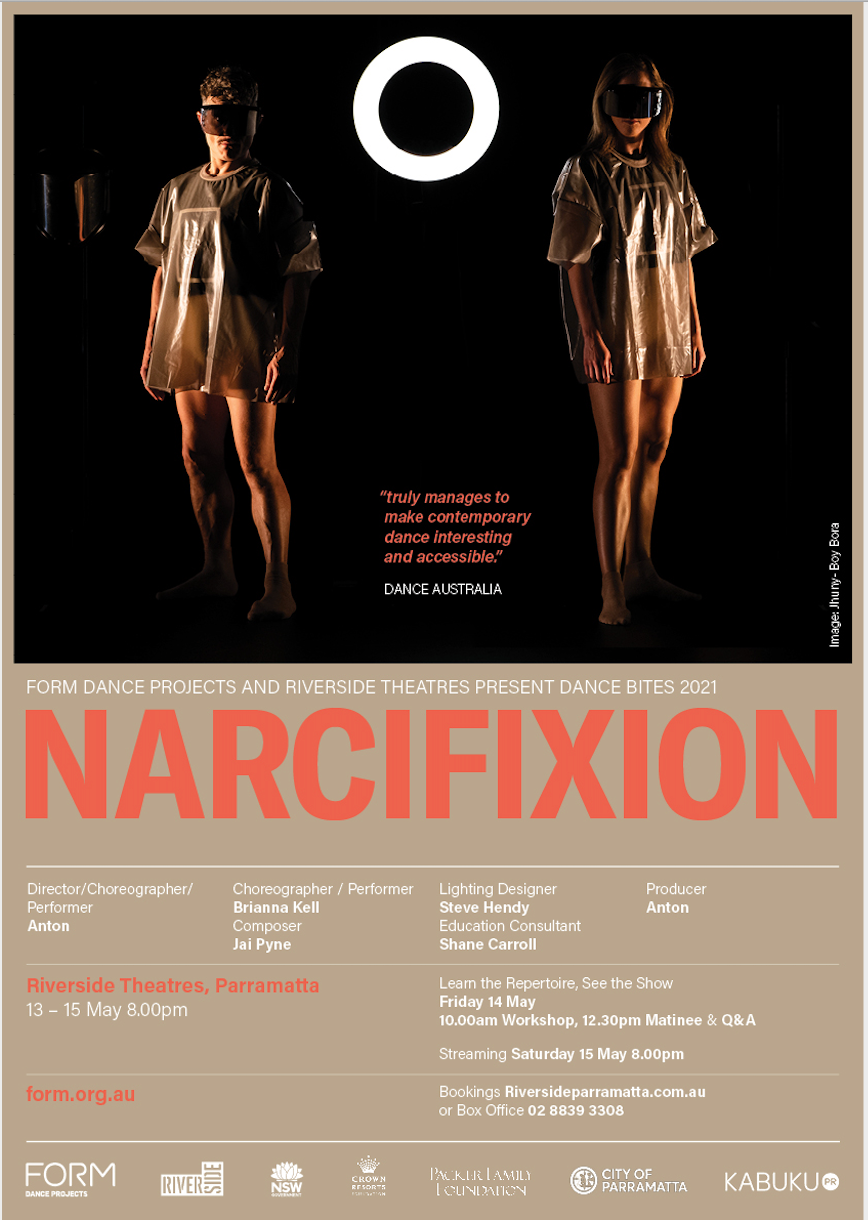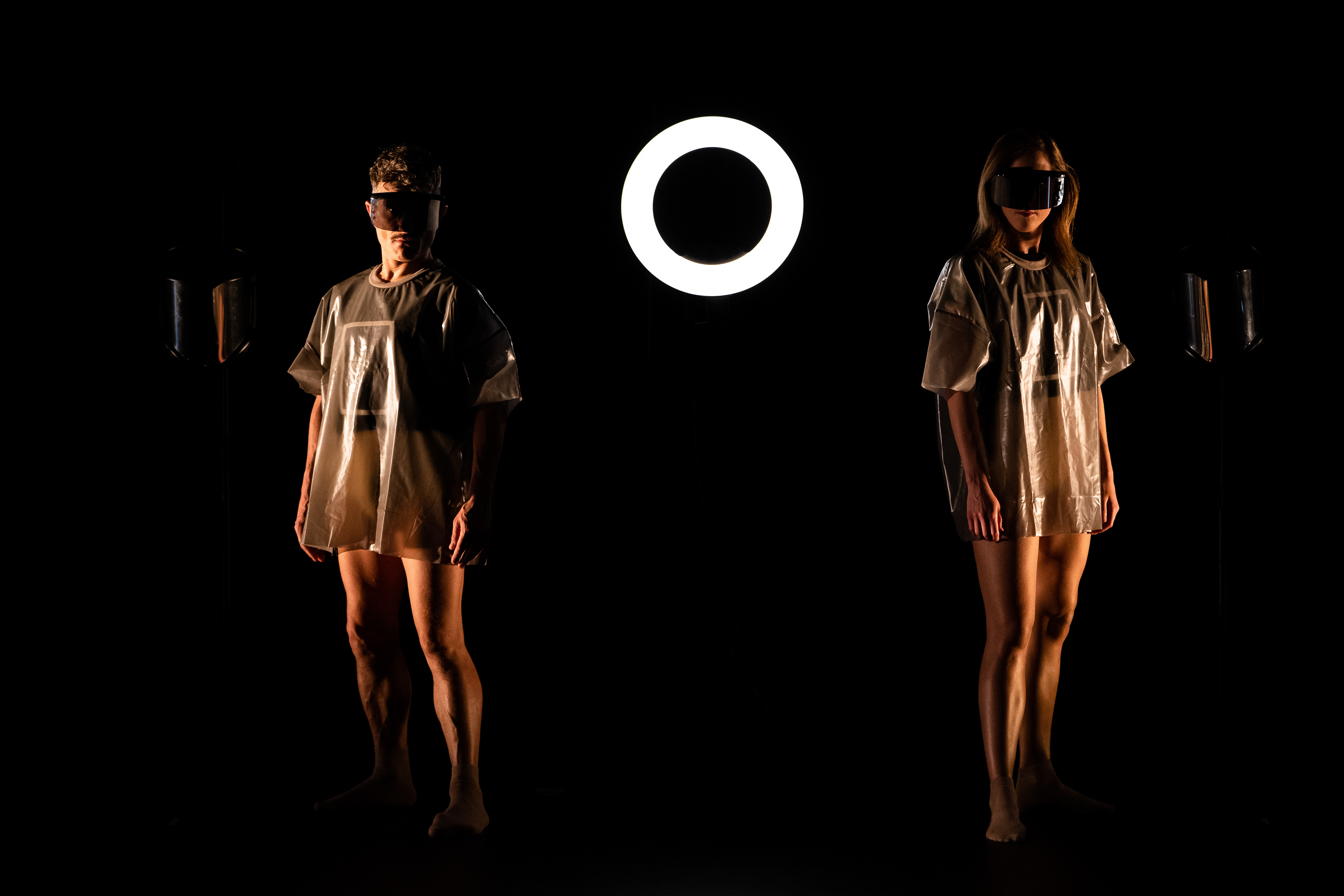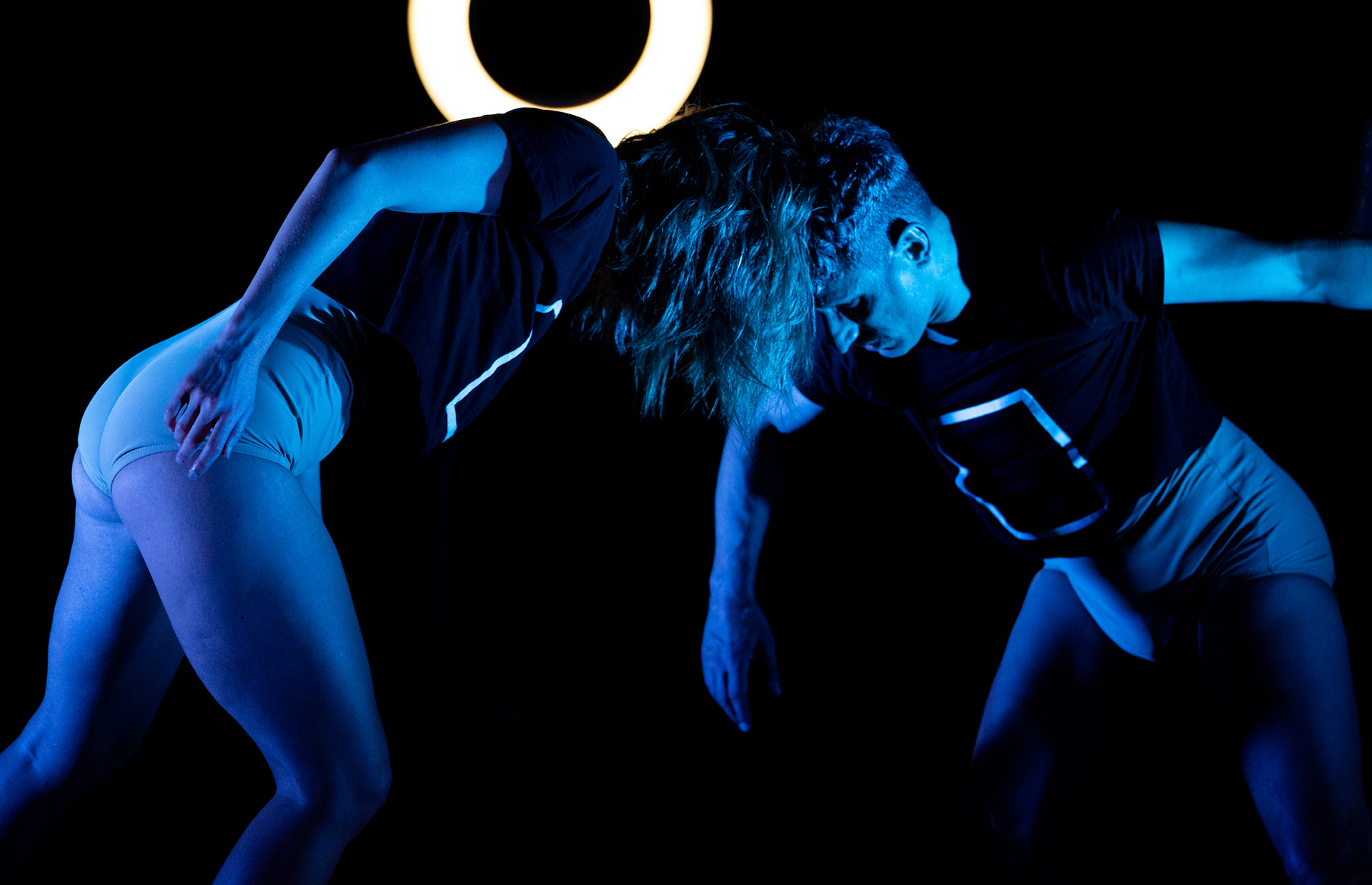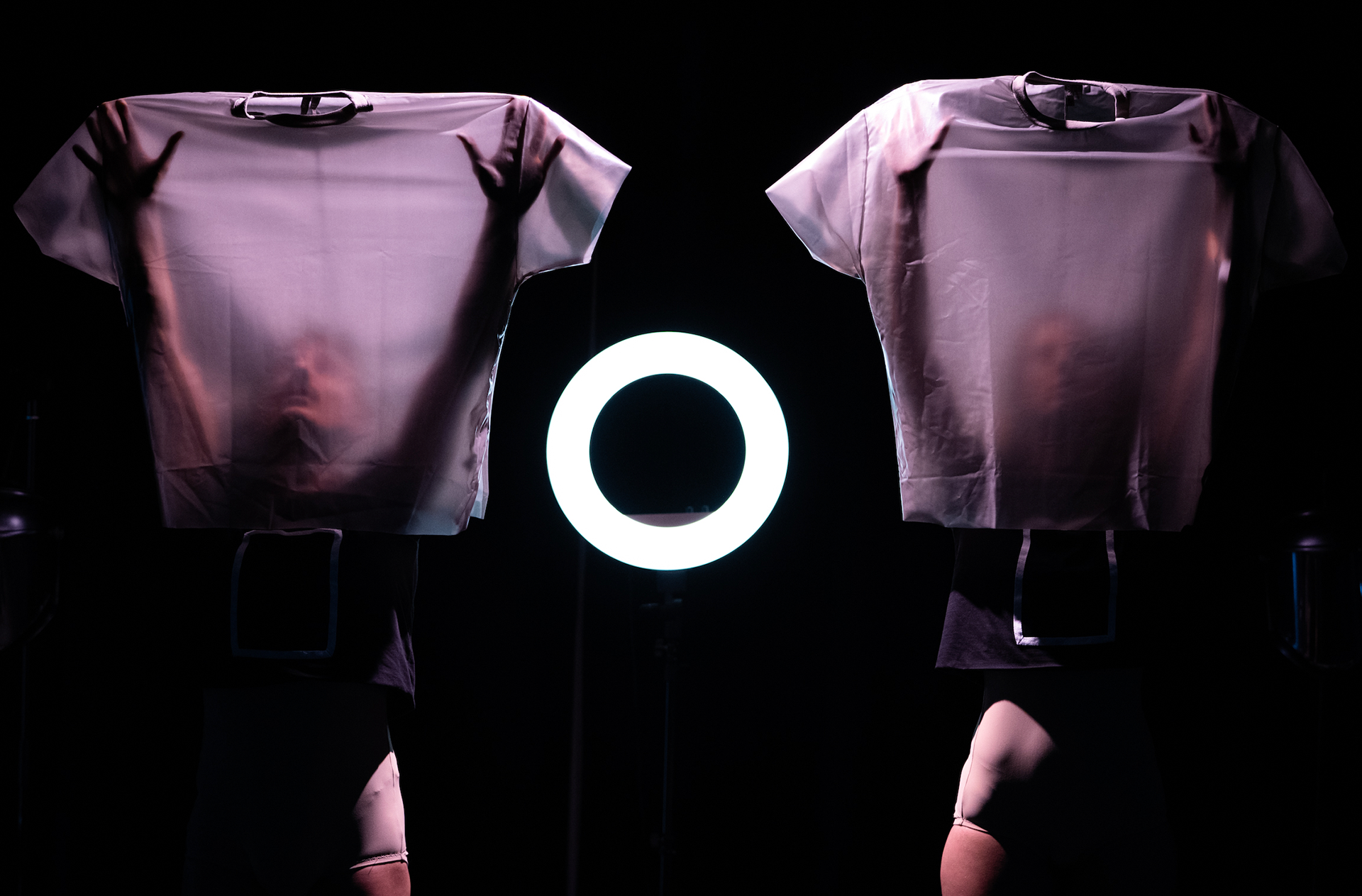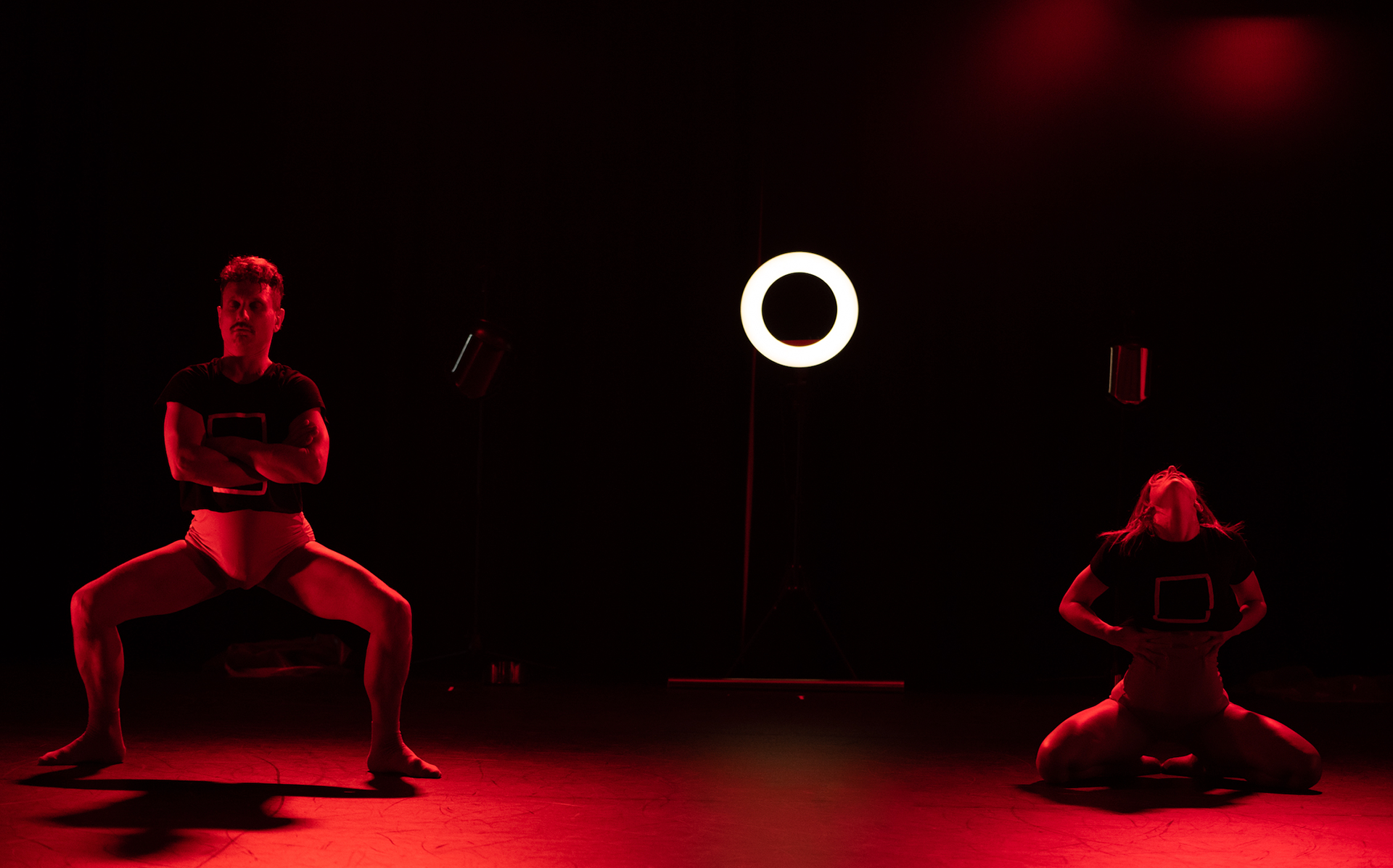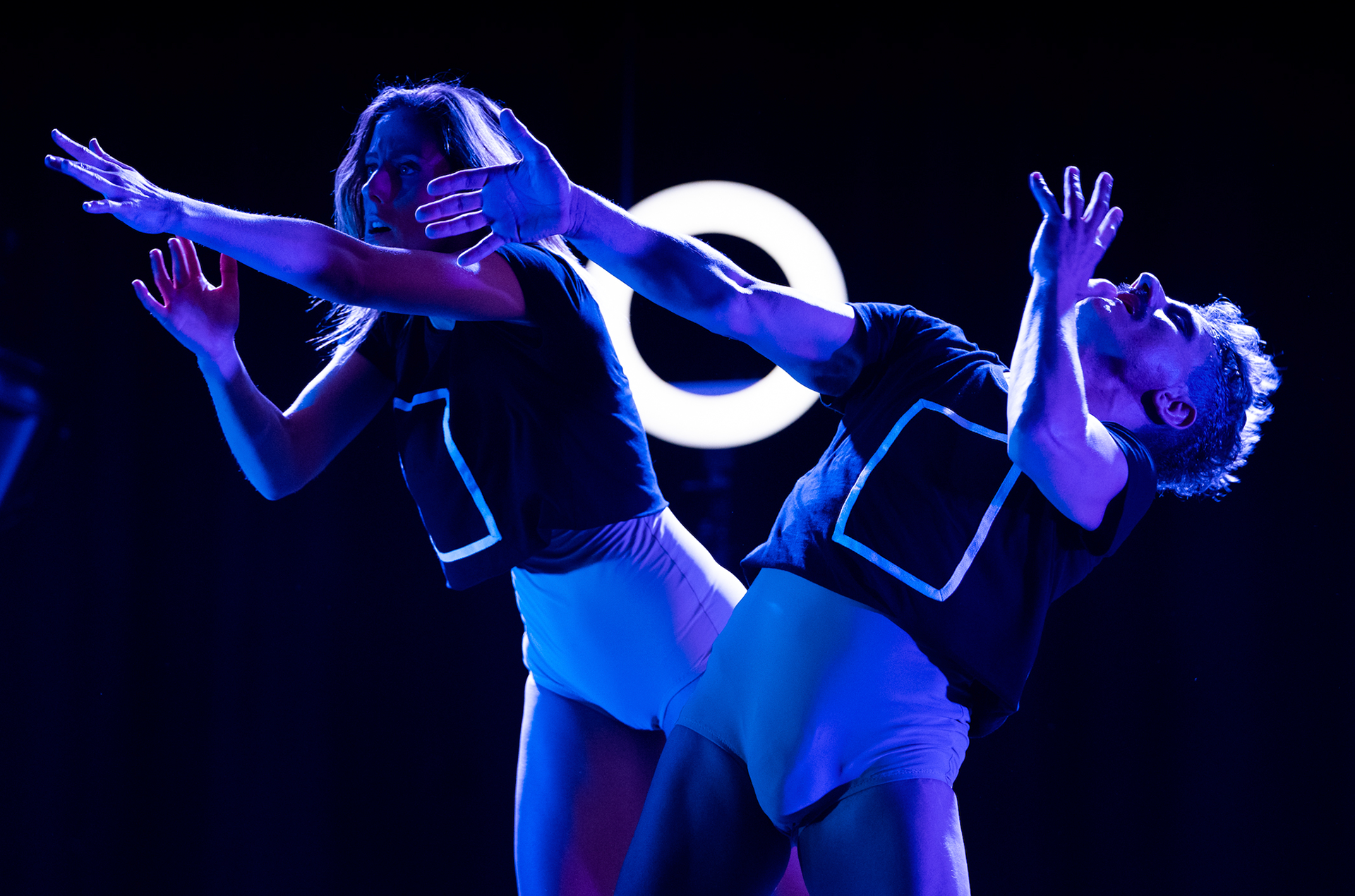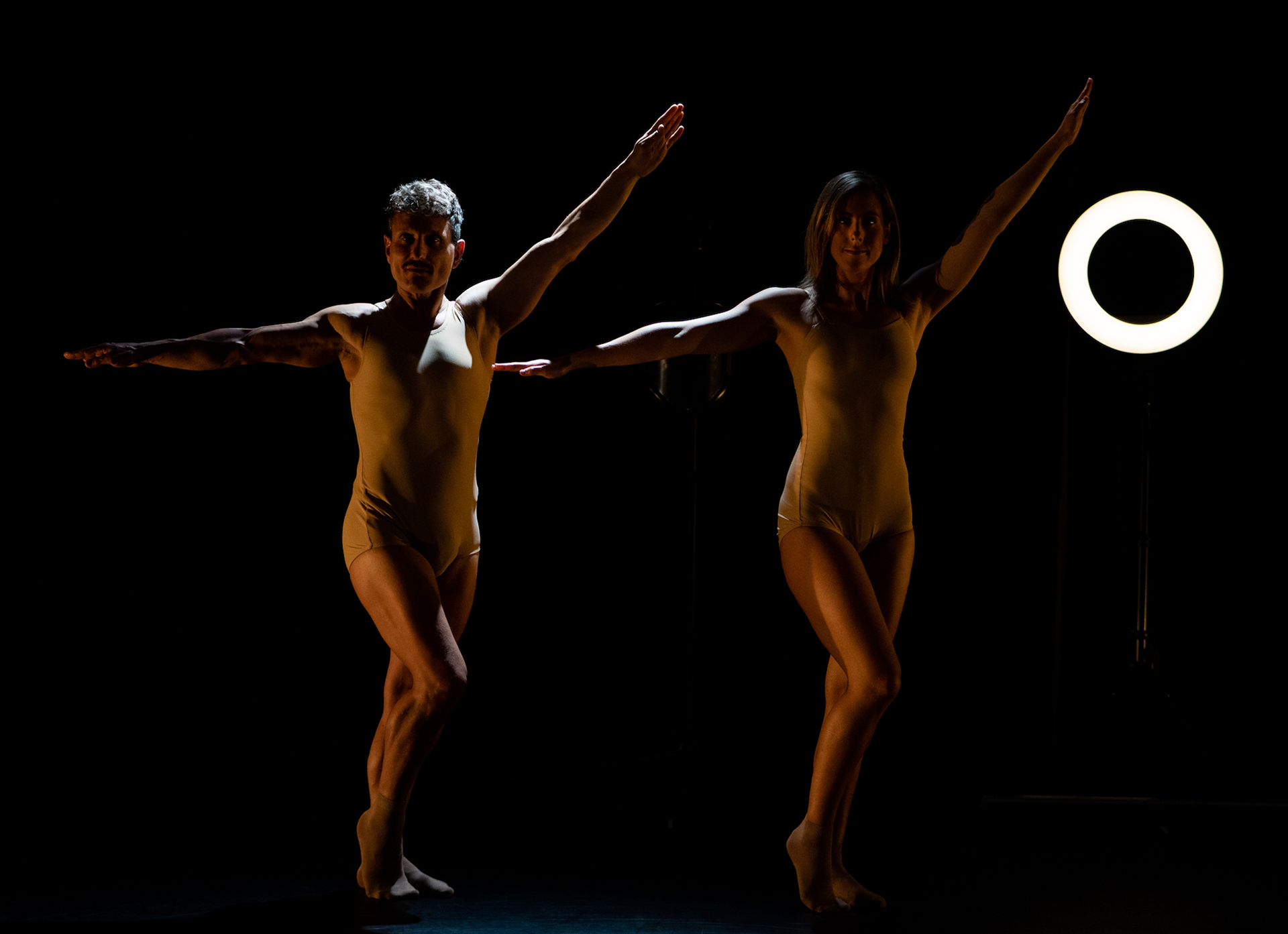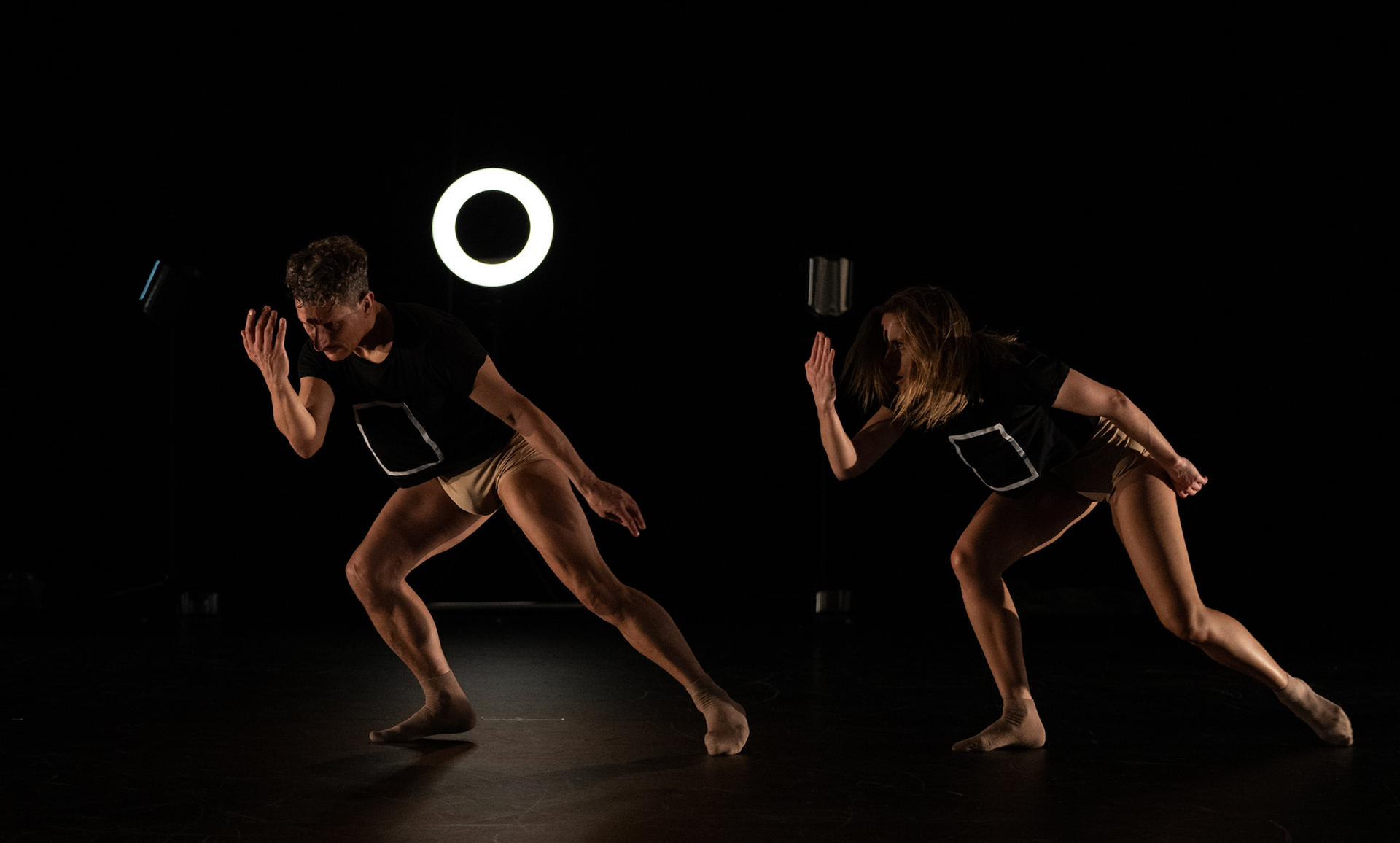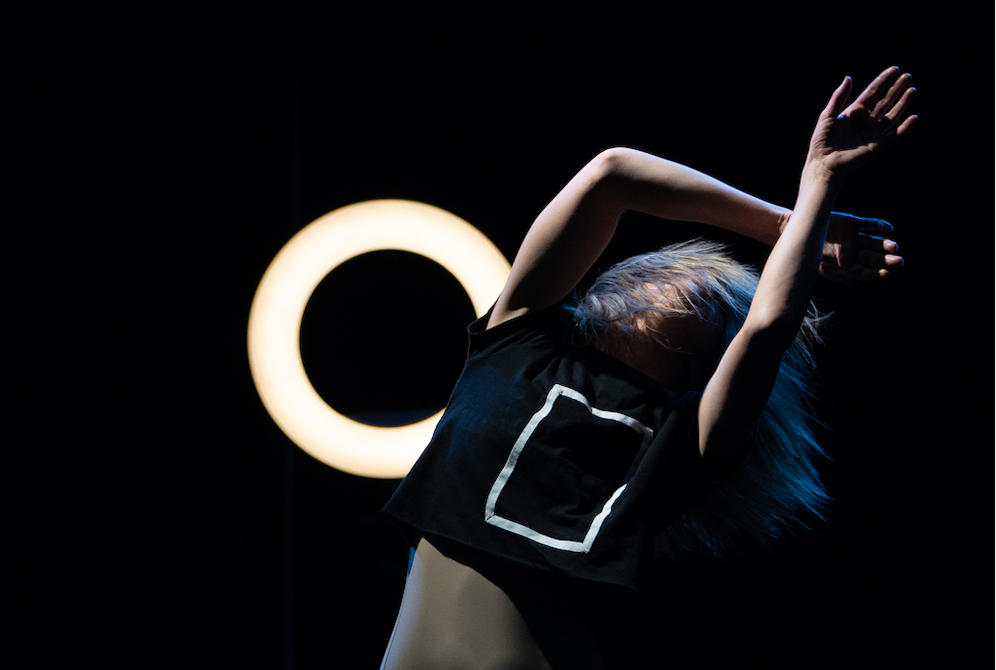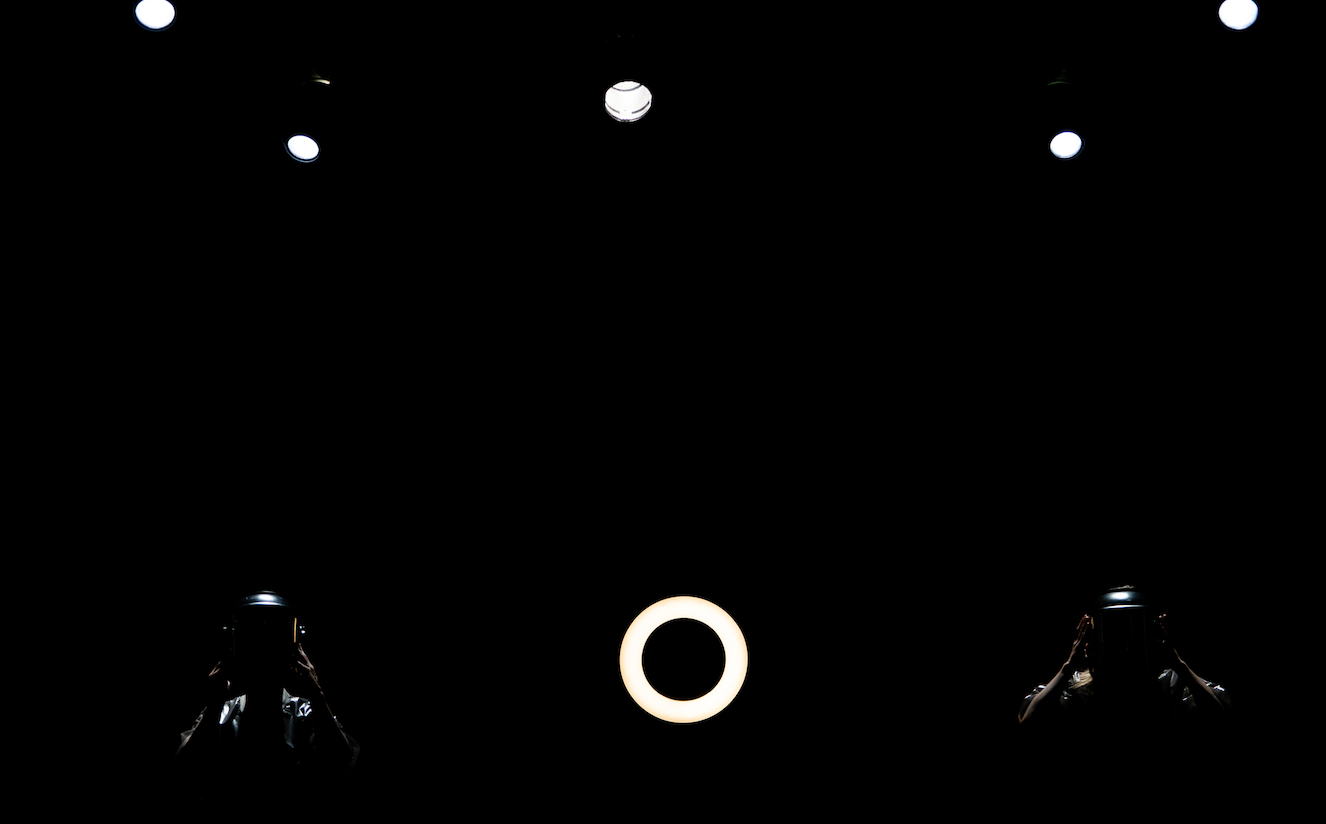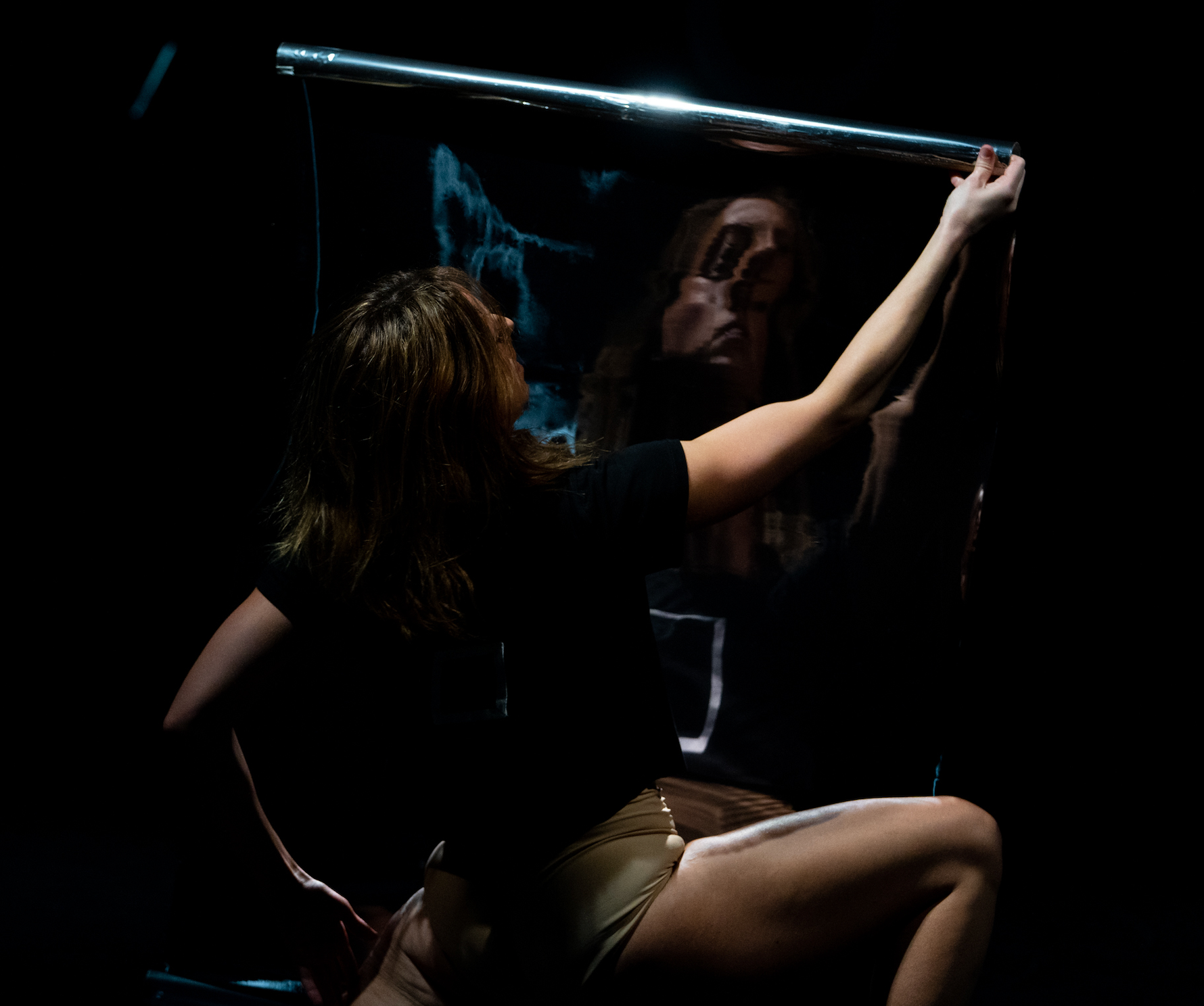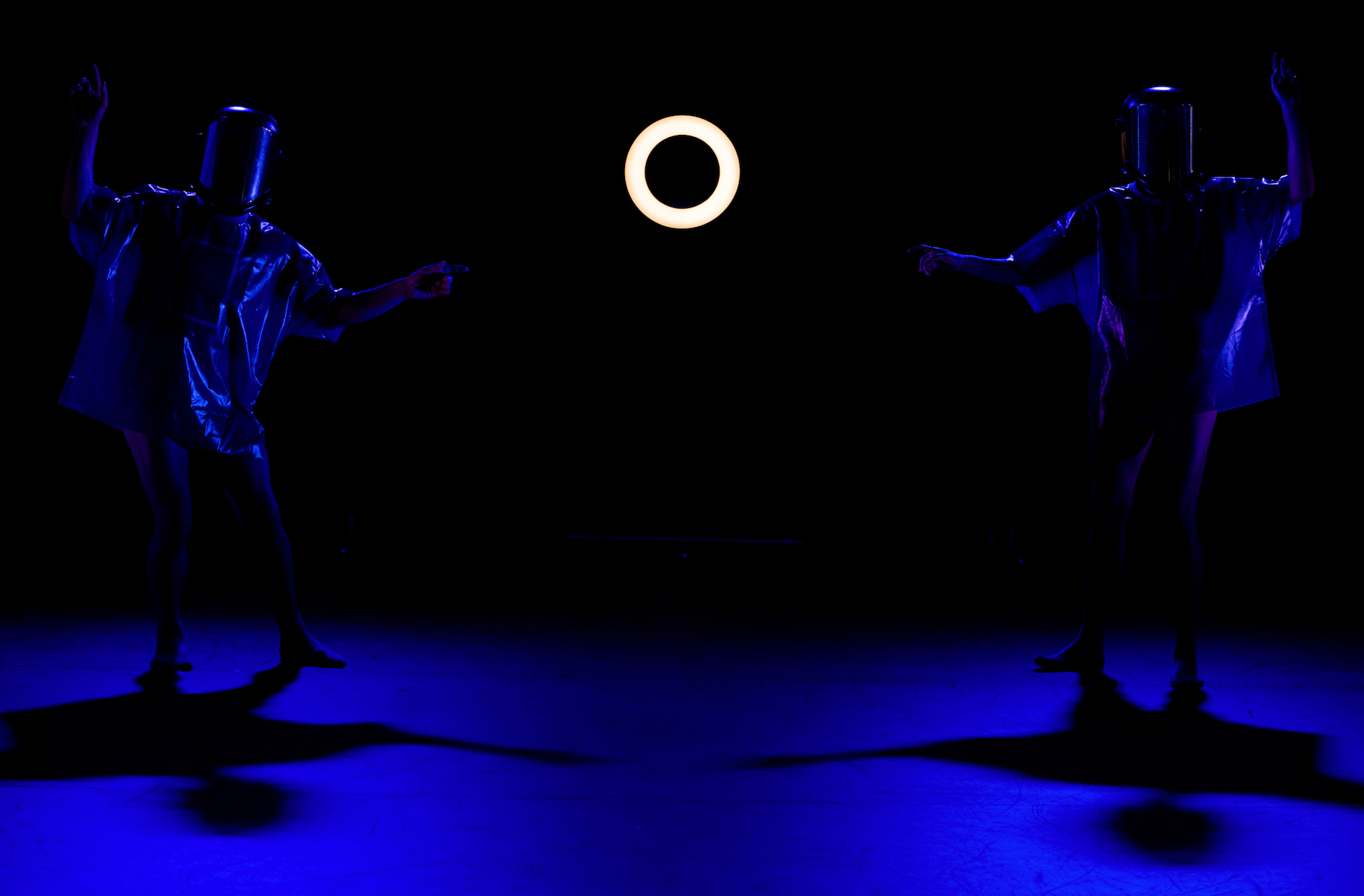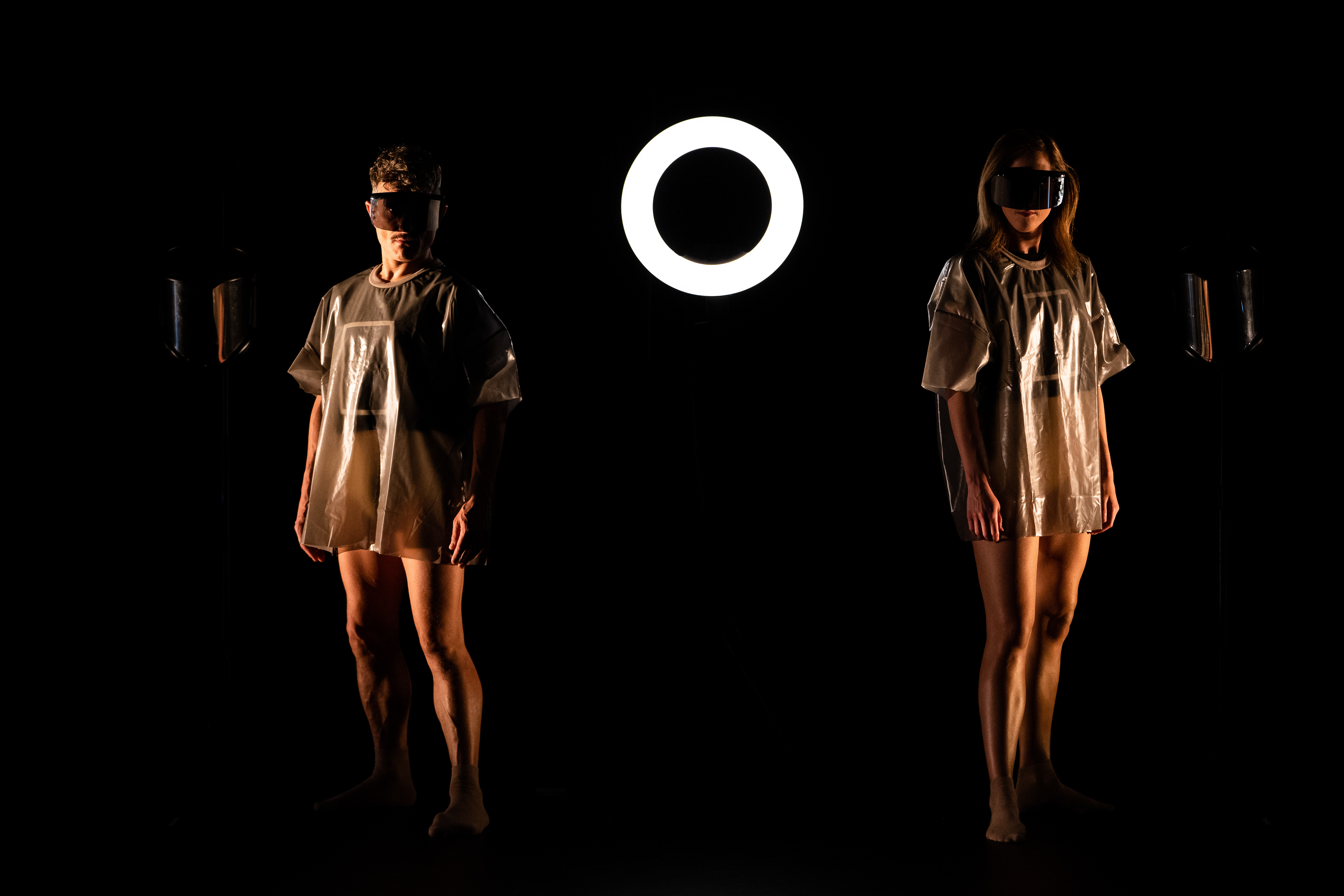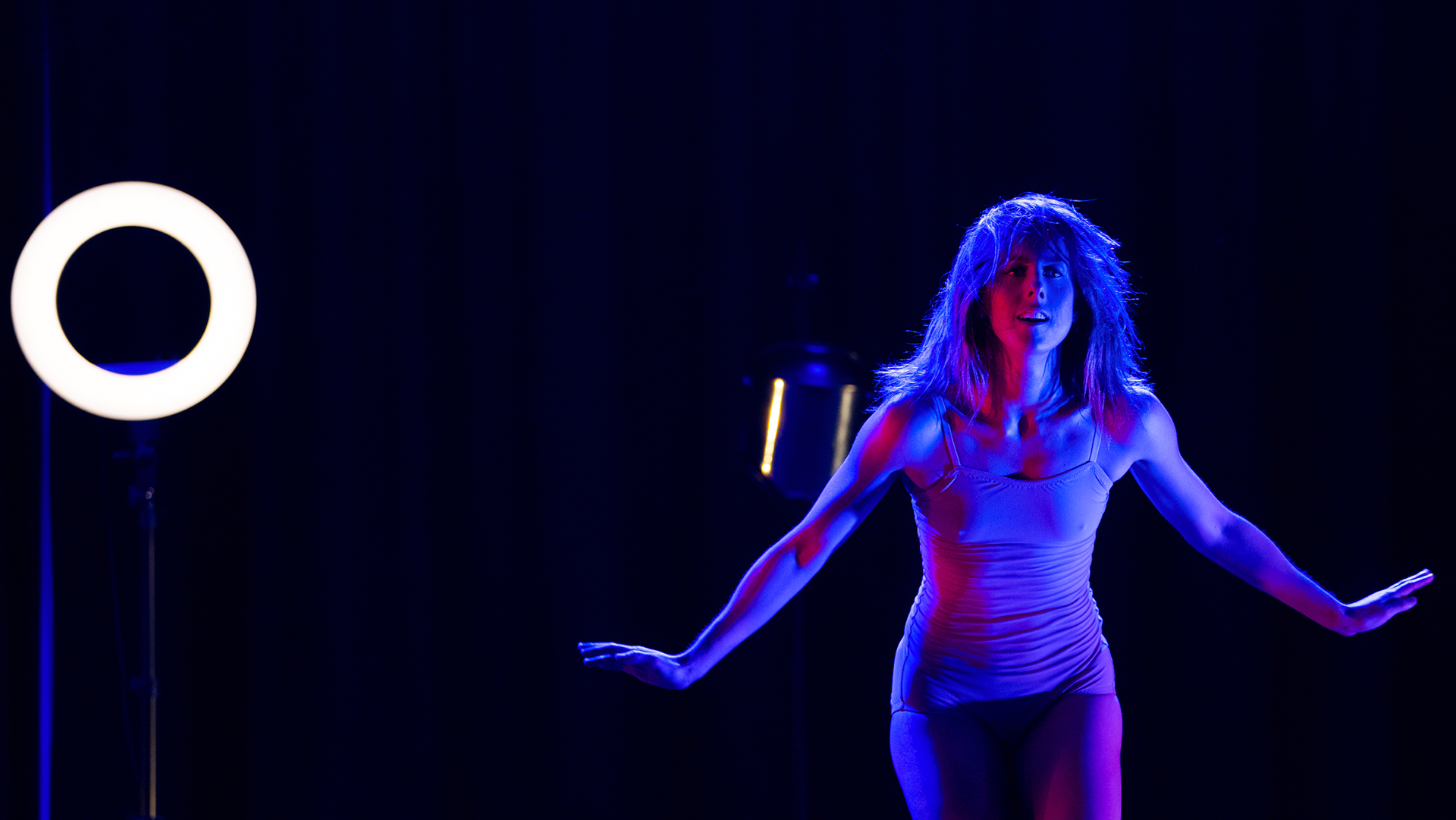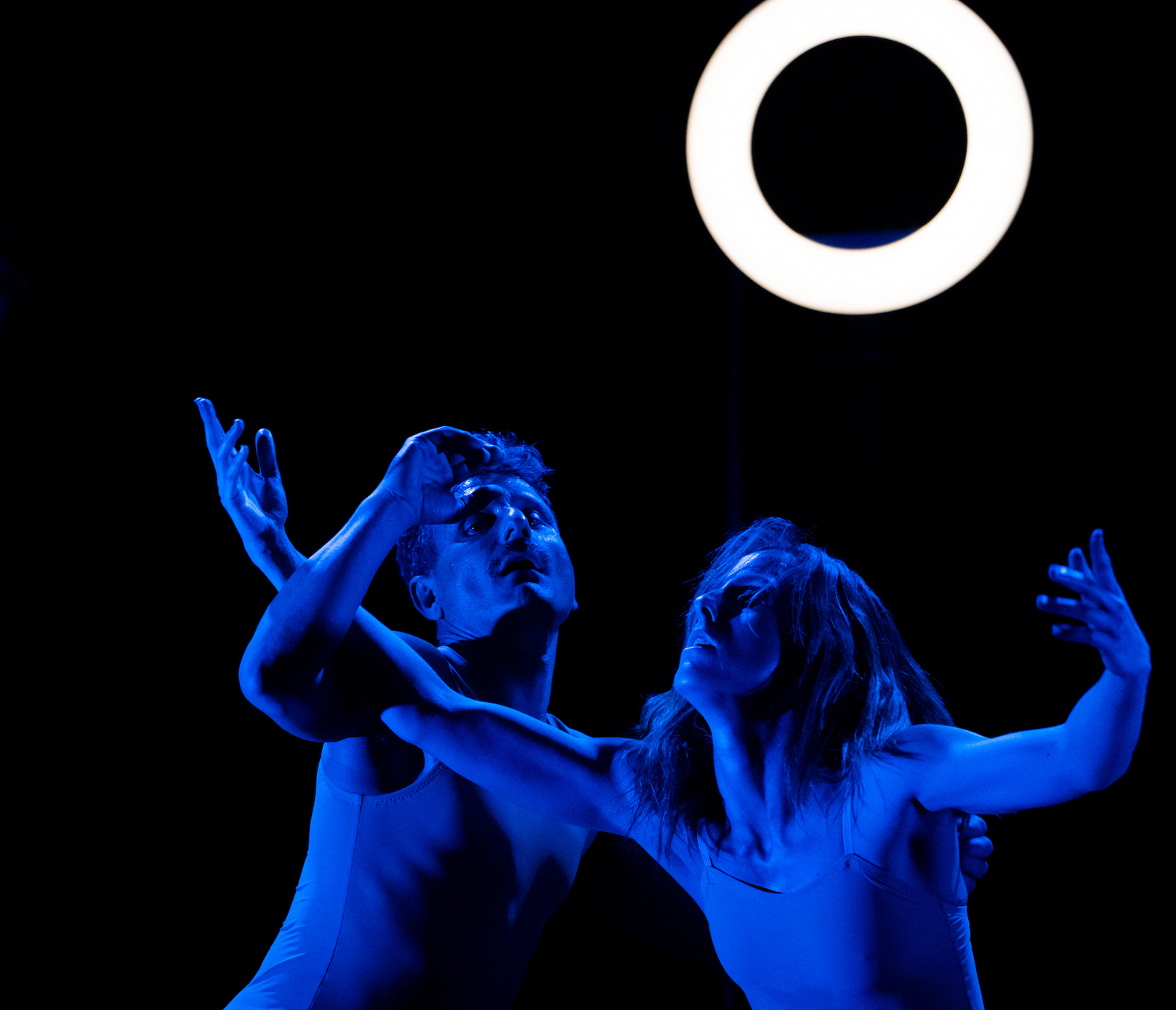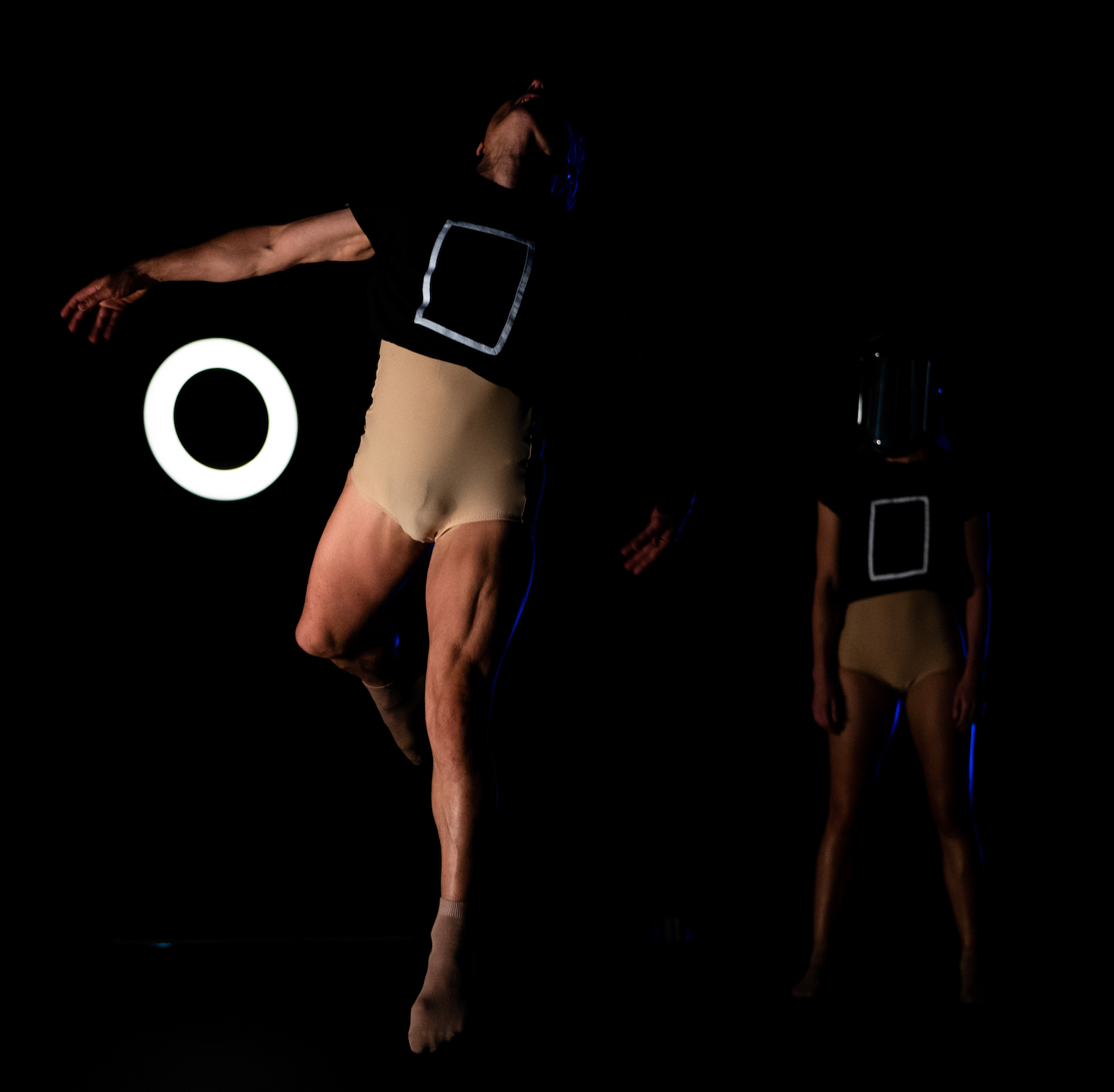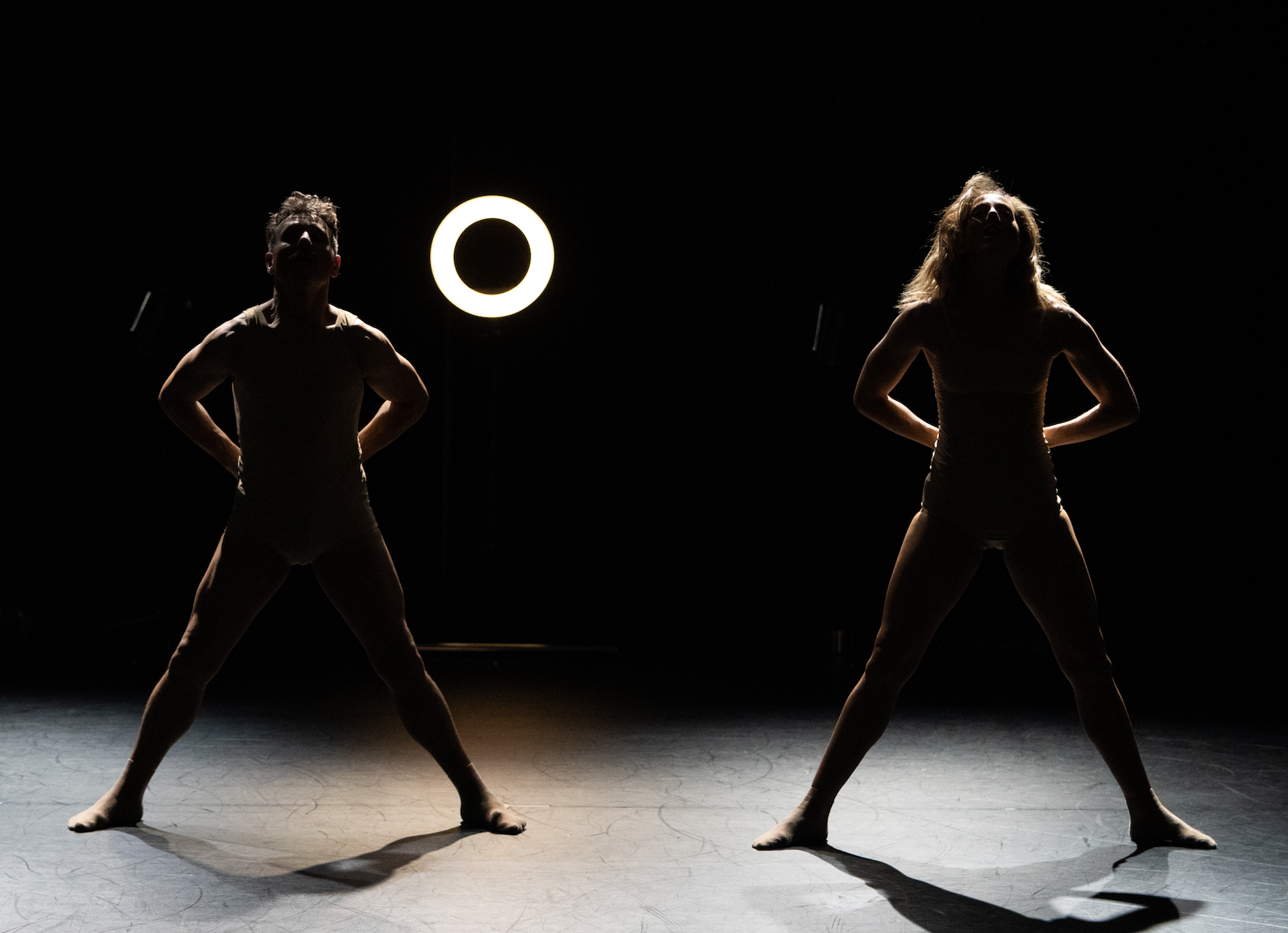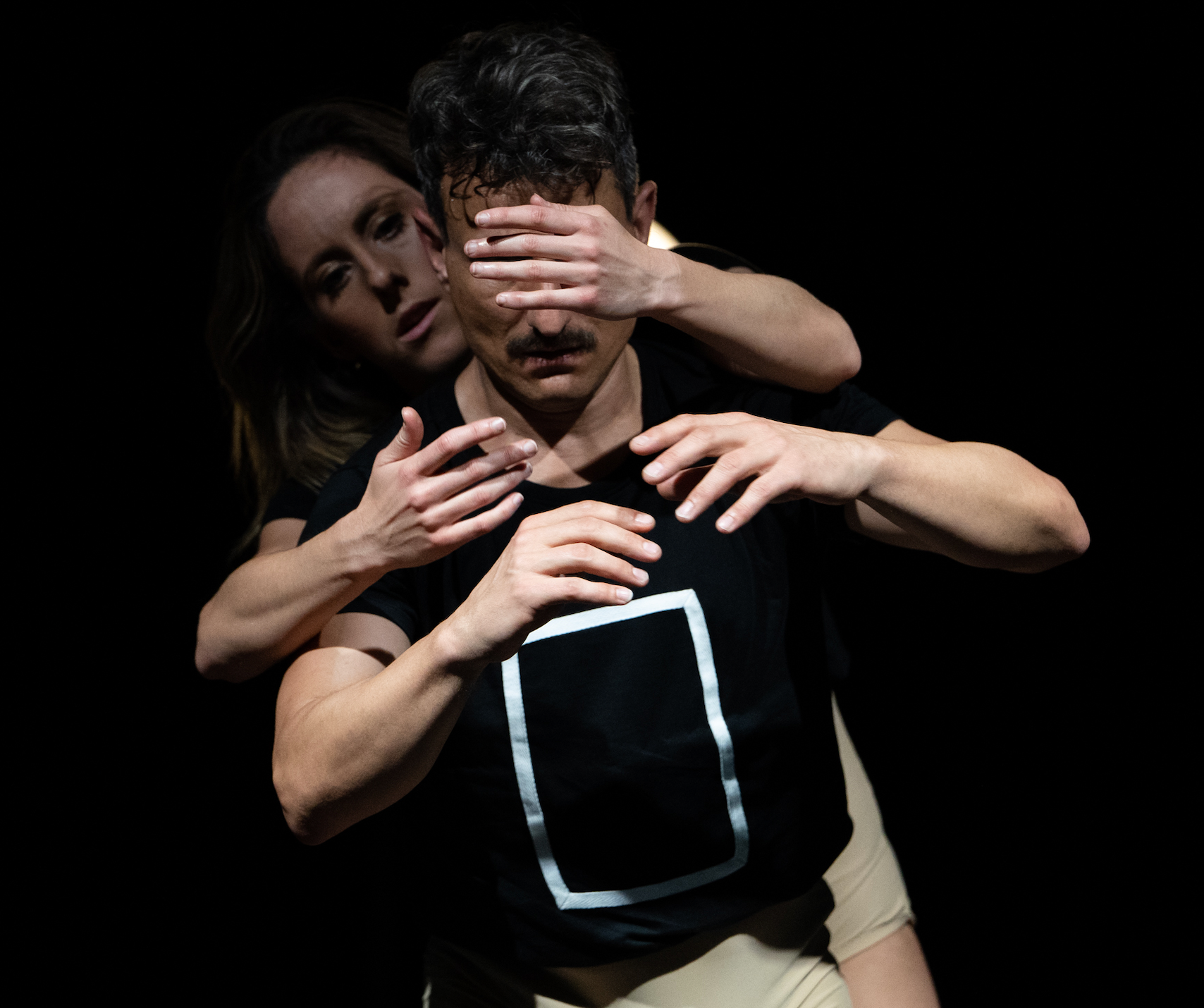 NarCIFIXION 
Directed / ChoreographeR / Performer - Anton
ChoreographeR / Performer - Brianna Kell 
COSTUME - BROOKe Cooper ScoTT
REHEARSAL Assistant / Workshop leader - ALANA Everett
Education ConSULTANT - Shane Carroll
NARCIFIXION premiered 13 - 15 May 2021 as a part of Form Dance Projects DANCE BITES SEASON 2021 on the RIVERSIDE main stage

. 
Led by powerful performers Anton and Brianna Kell, NARCIFIXION is a dark and humorous work about narcissism. This pertinent, highly detailed and expansive contemporary dance duet examines identity in the digital age. Inspired by narcissistic behaviour epidemically prevalent across the screen space, NARCIFIXION explores physical characters, who are in a constant state of exhibiting and observing themselves. Tapped, scanned and swiped, this enticingly strange world is jam packed with riotous dance, physical characters and over the top theatricality.
Set in tune to the deep synth vibes of Jai Pyne and illuminated by Steve Hendy, the dance of NARCIFIXION is dense, superficial, super serious and profoundly absurd. 
Fascinated by human behaviour in an era of obsessive narcissistic absurdity, NARCIFIXION reimagines identity in the digital age. Finding in curiosity in the copious amount of time observing and creating 'perceived' lives on screen - NARCIFIXION enters a dance for two single characters in a constant state of exhibiting and observing themselves. The work intersects virtuosic dance and physical characterisation creating a satirical, theatrical commentary paying close attention to the darker side of our self-obsessed era. NARCIFIXION is a made up word NARCI is cut from the urban dictionary treatment of narcissism "Oh you are so narci!"and FIXION from crucifixion. The union of words is a warning getting too caught up in your own 'virtual' identity. What is real and what is imagined becomes blurred, perceptions become warped, and personal growth is compromised. 
EDUCATION TEACHERS RESOURCE KITS
NARCIFIXION comes with a detailed education teachers resource kit, created in collaboration with Shane Carroll education consultant with Bangarra Dance Theatre. During the season and pre season, zoom and face to face workshops and masterclasses were given to 200 students across NSW.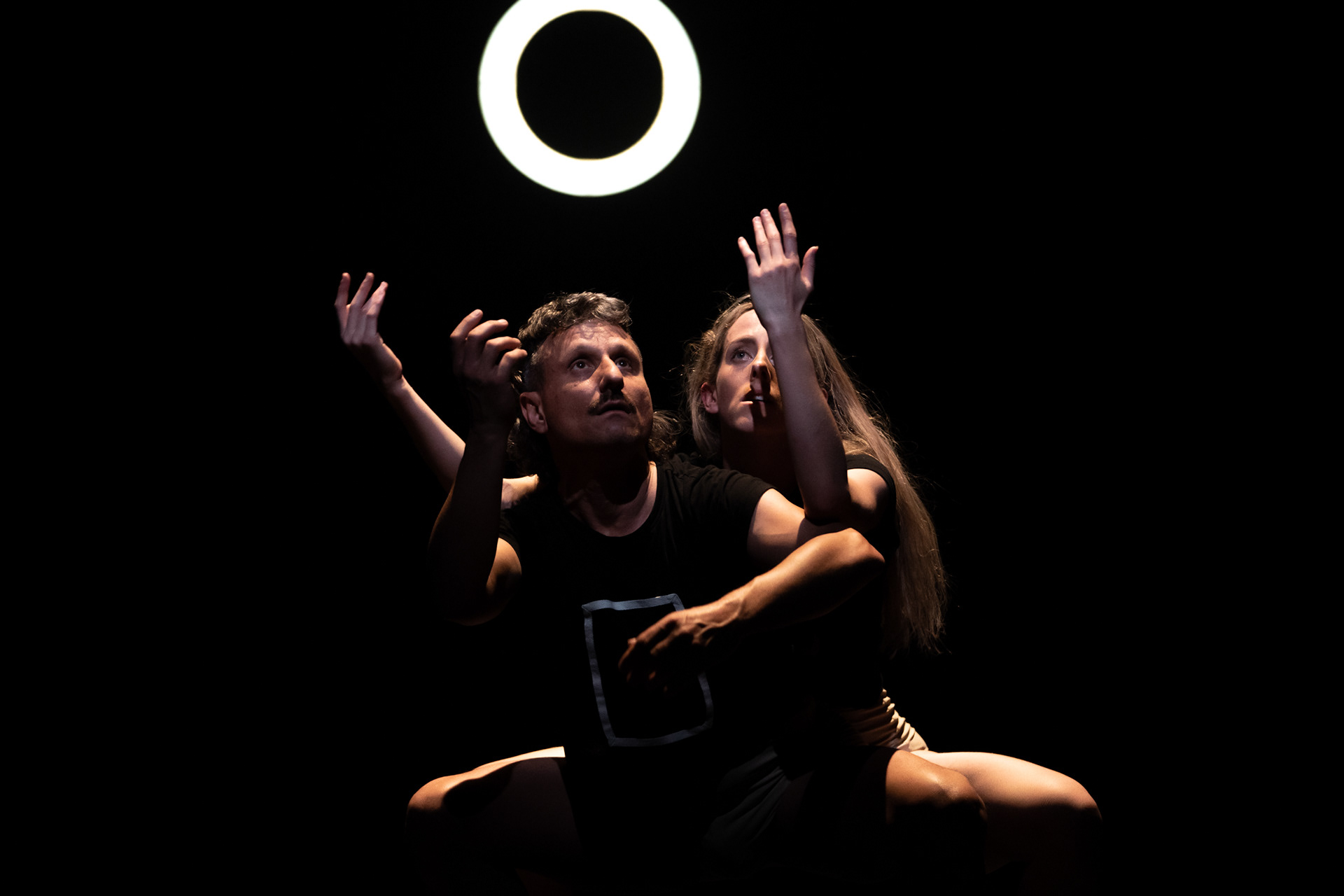 'Anton and co-choreographer Brianna Kell danced admirably as if their narcissists' lives depended on it, in manic survival workouts with locked-in look-at-me smiles demanding infinite reward.'
REALtime - Keith Gallasch 2021
'Anton's work hints at a world satisfied with itself, distracted and complacent.'
Vicki Van Hout 2021 
'NARCIFIXION is a strange, rather challenging work about 
nARCISSISM the use of social media, and questions life and 
identity in this day and age.'
DANCE INFORMA - Lynne Lancaster 2021
'Jai Pyne's electronic soundtrack beeps, throbs....'
Dance InFORMA - Lynne Lancaster 2021
'THIS WORK IS ONE THAT PROMOTES DEEP SELF-REFLECTION AS IT ADDRESSES AN ISSUE THAT HAS UNINTENTIONALLY BECOME SO PRESENT IN MODERN DAY SOCIETY WITH EVOLVING MEDIA WORLD.'
OLIVIA WITHINGTON - DANCE WRITER AUSTRALIA
'Cheeky Commentary ON ME AND MINE.'
'BIZARRE EXPLORATION OF MODERN VANITY.'
'A STEERING INSIGHT INTO SOCIETY's INFATUATION WITH SELF.'
'hOW TO LAUGH AT YOUR OWN NARCISSISM.'
'2001 a SPACE ODySSeY Meet The Warriors.' 
'looking Closely at YOU - NARCIFIXION MUST SEE.' 
AUDIENCE REVIEWS BRAND X 2019 
LINKs 
 OLIVIA WITHINGTON DANCE WRITER AUSTRALIA 
LYNNE LANCASTER DANCE INFORMA 
VICKI VAN HOUT DANCE BLOG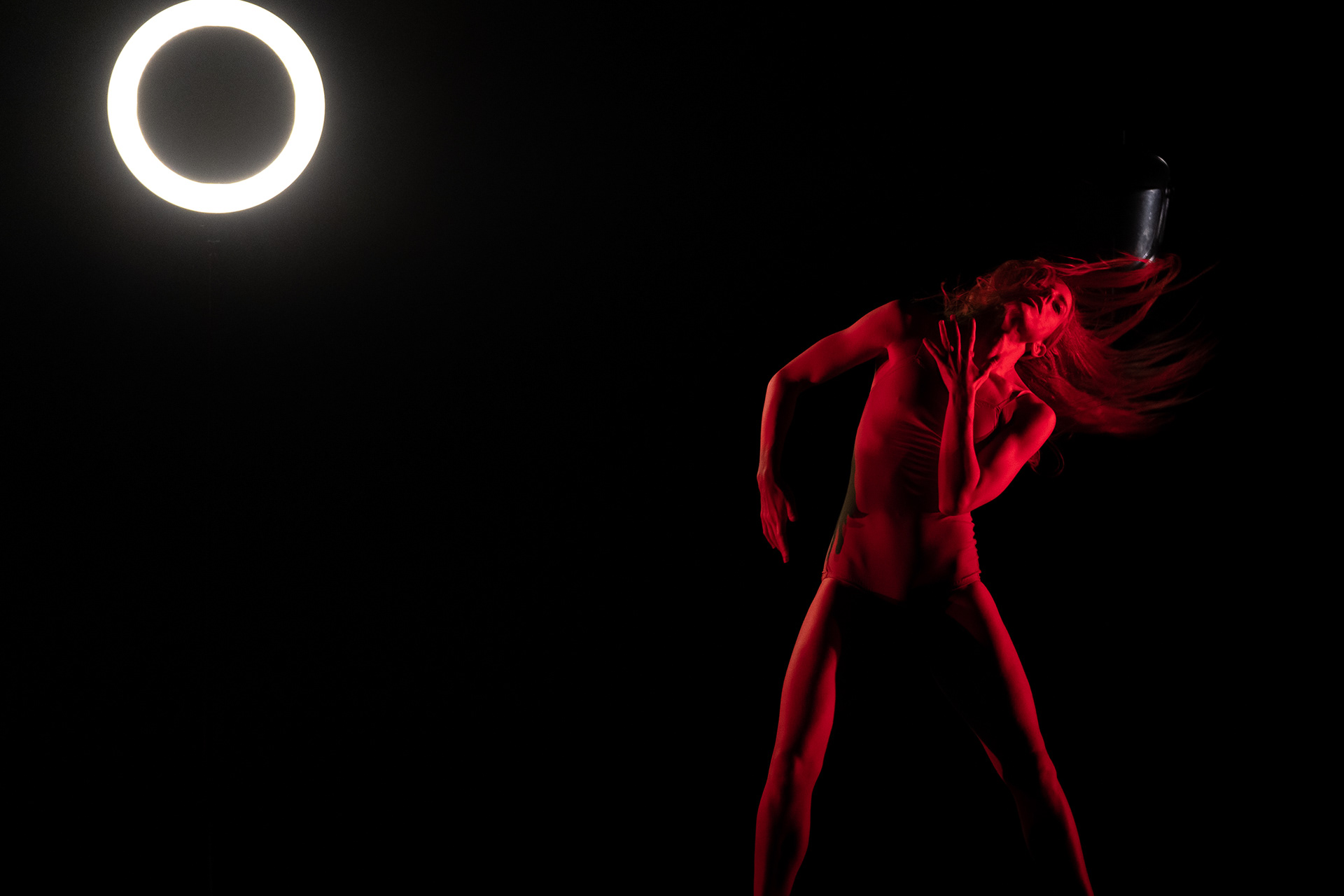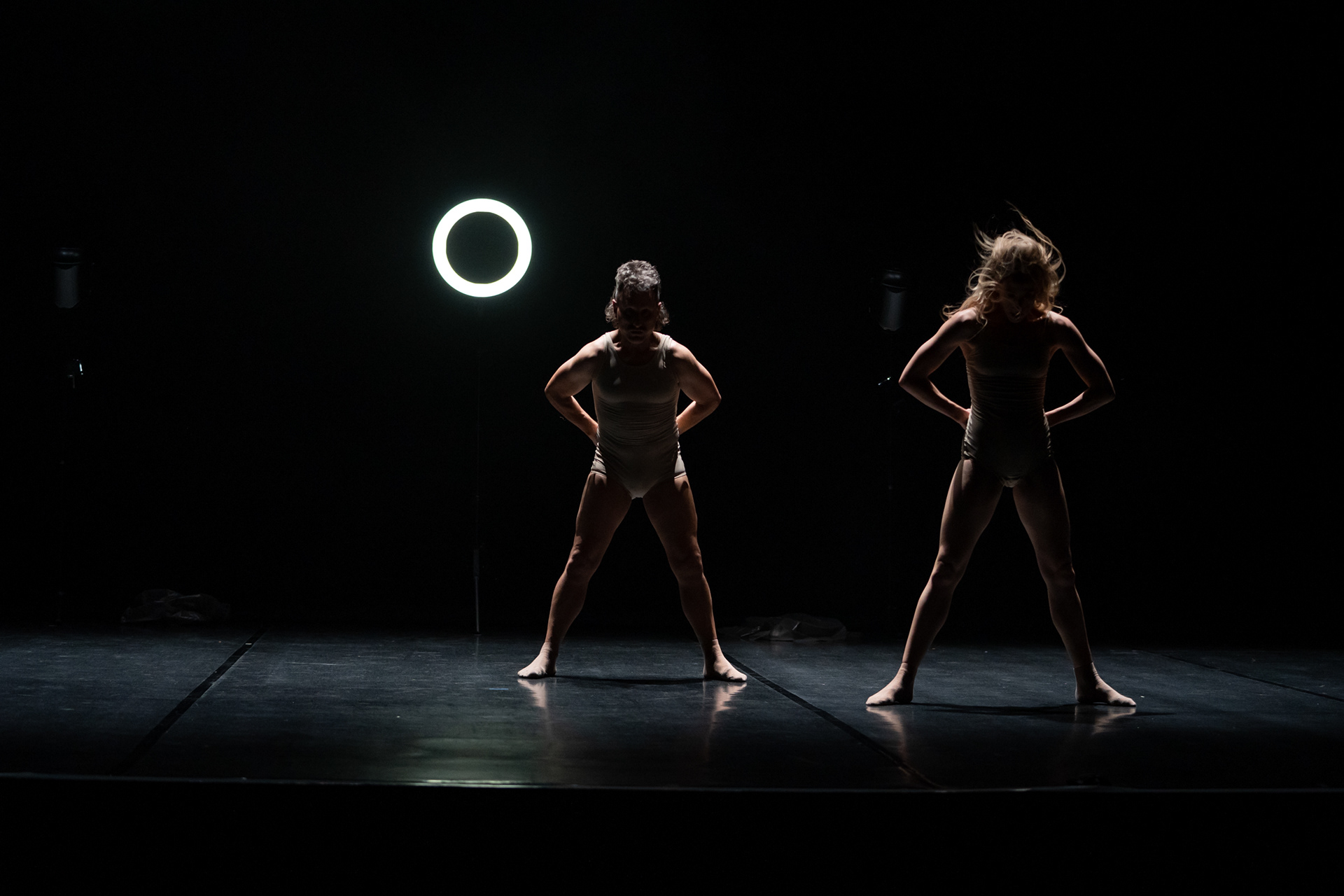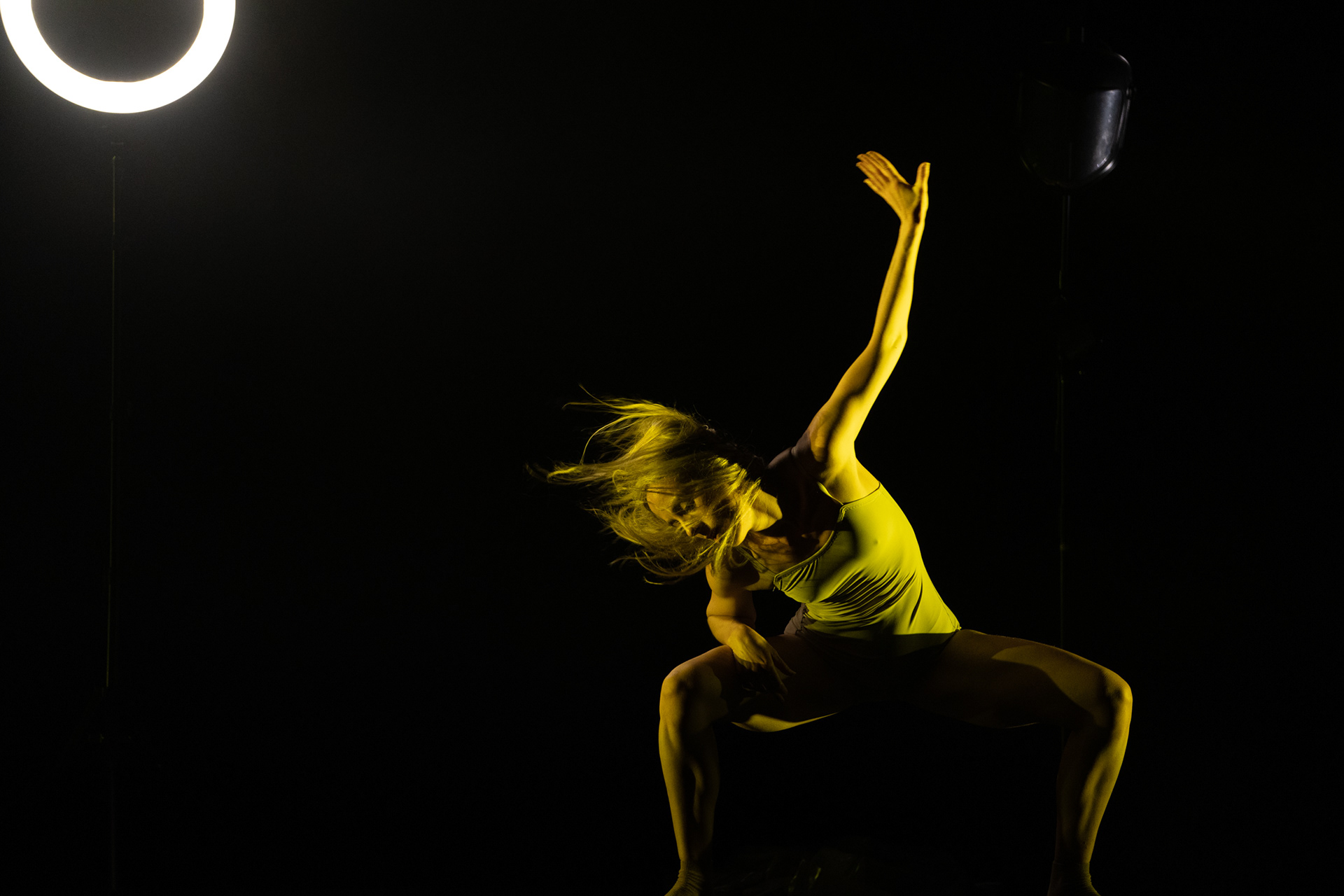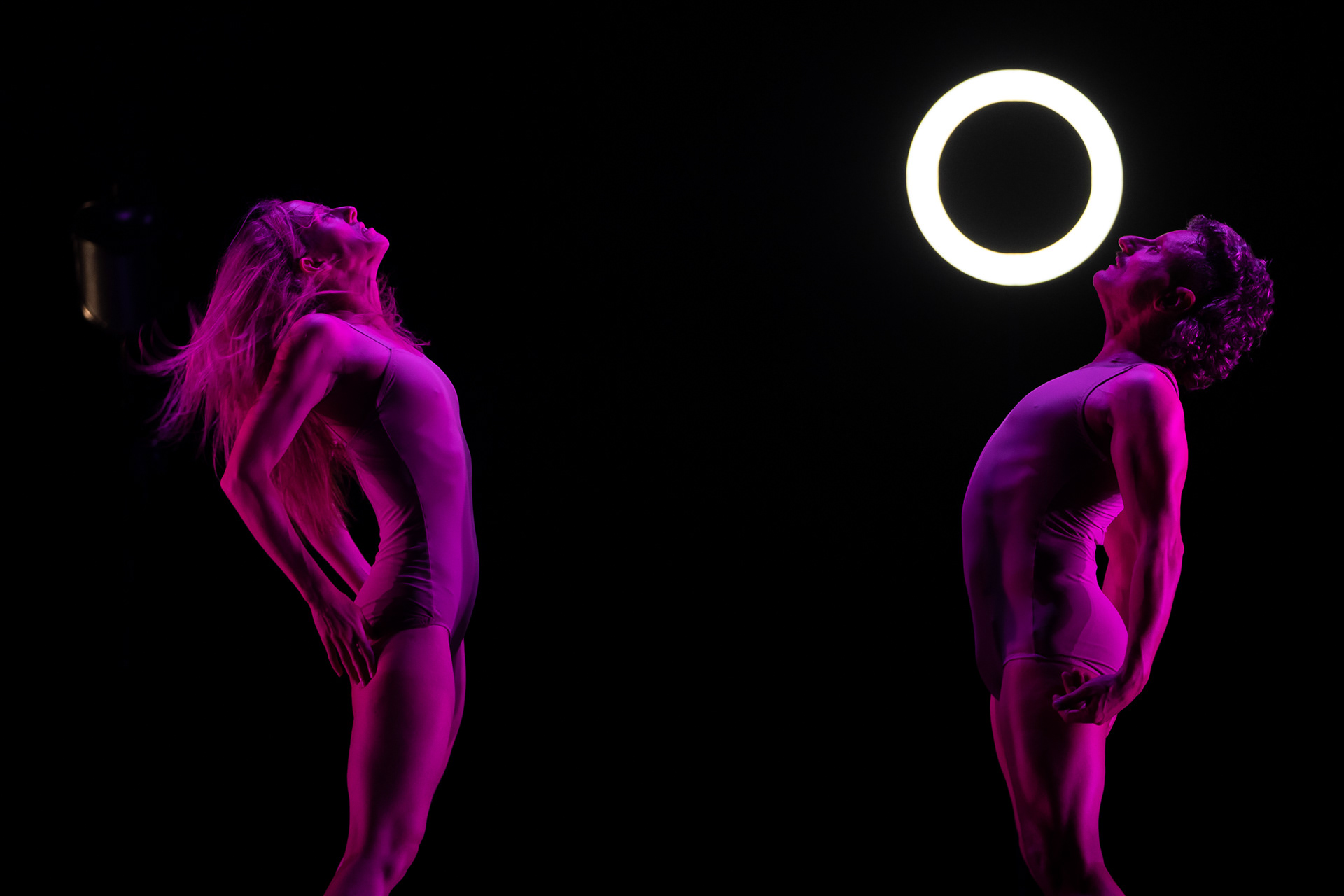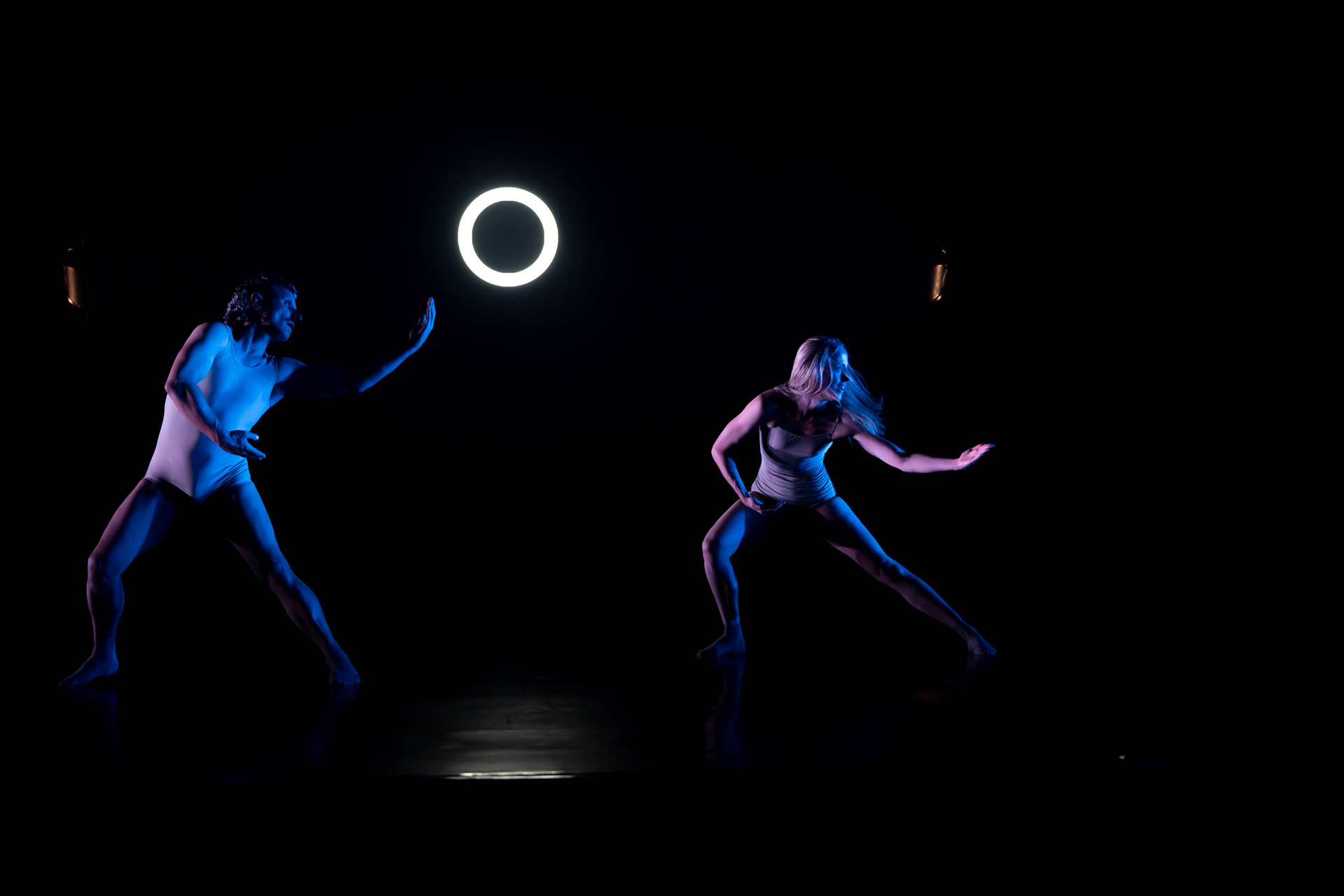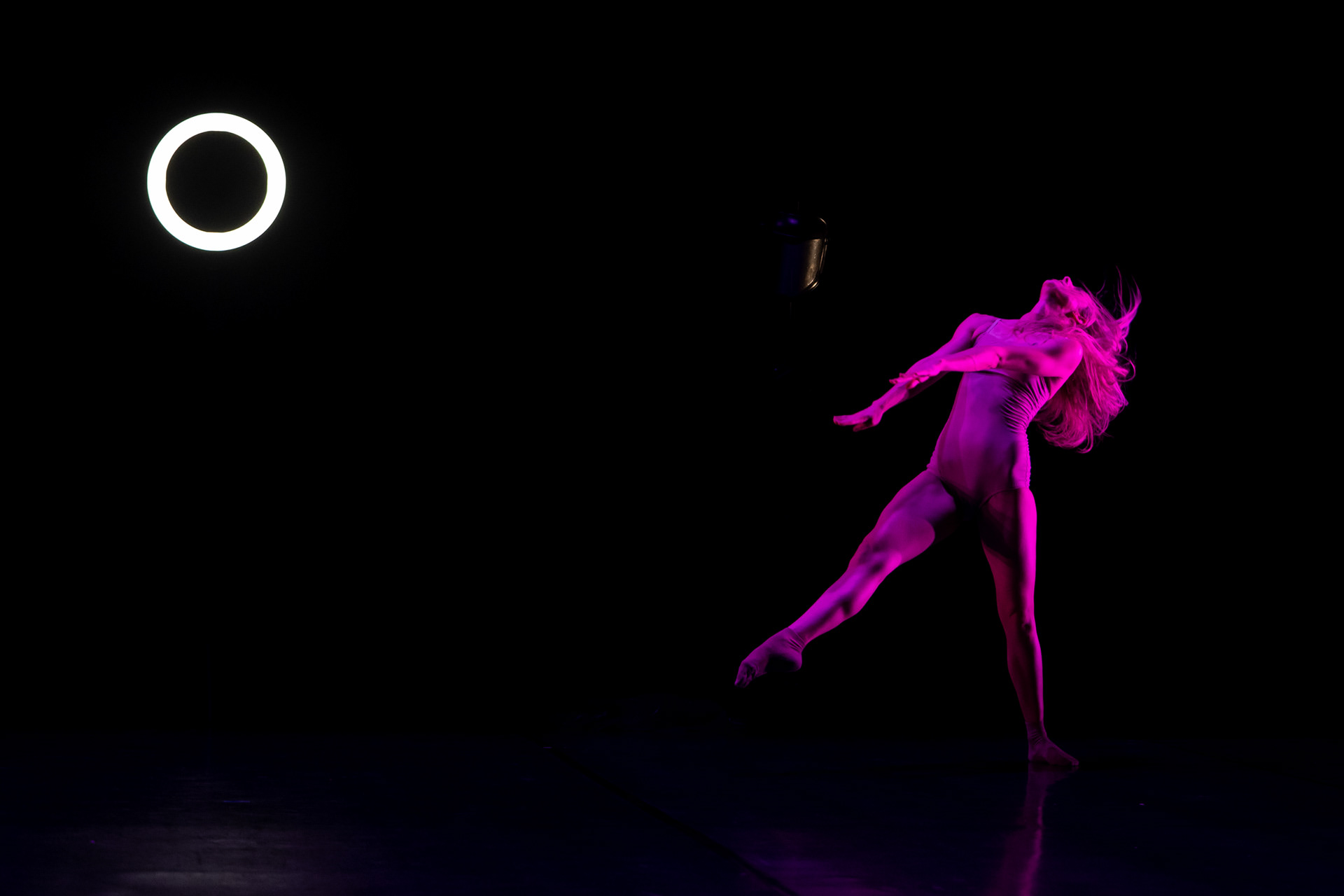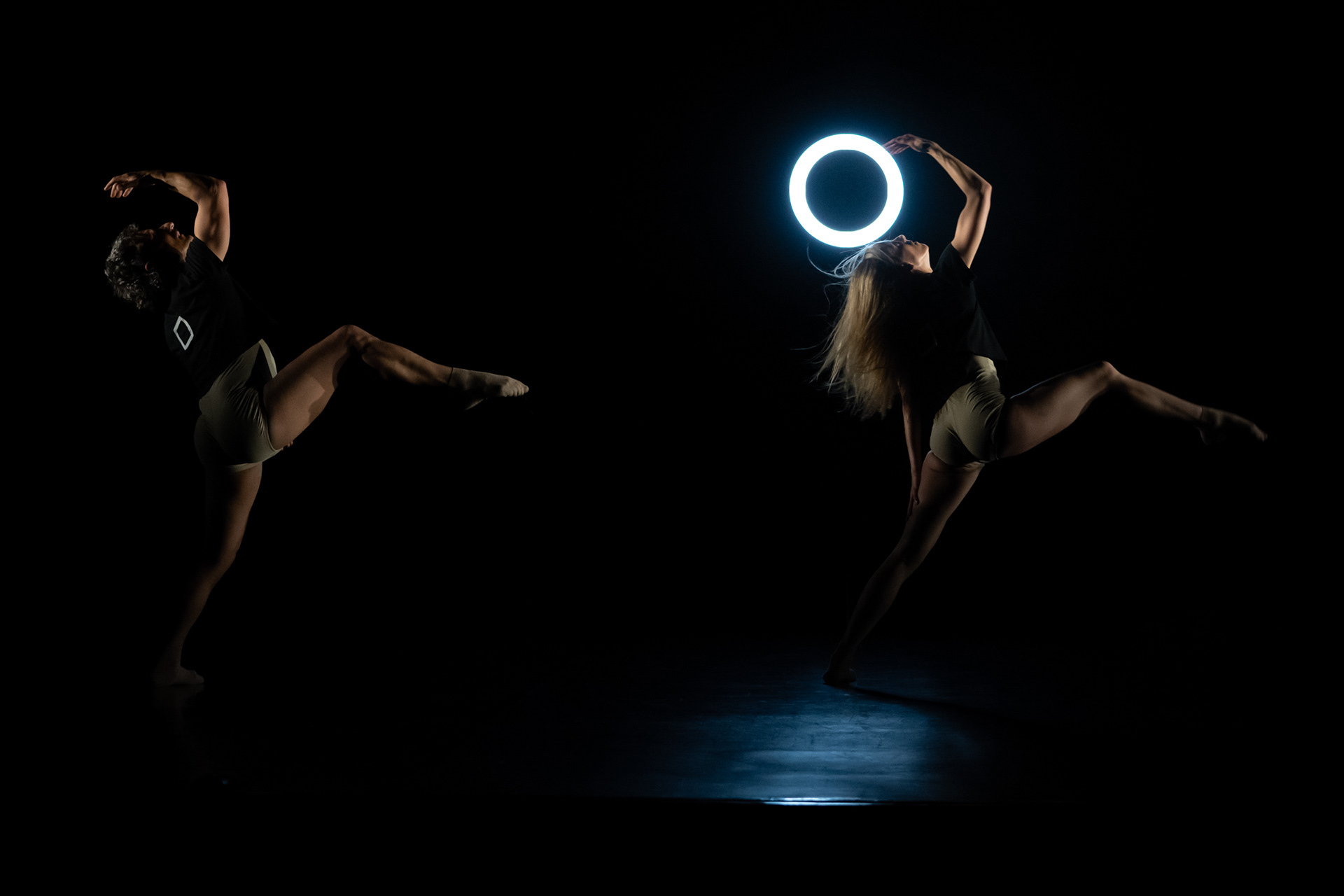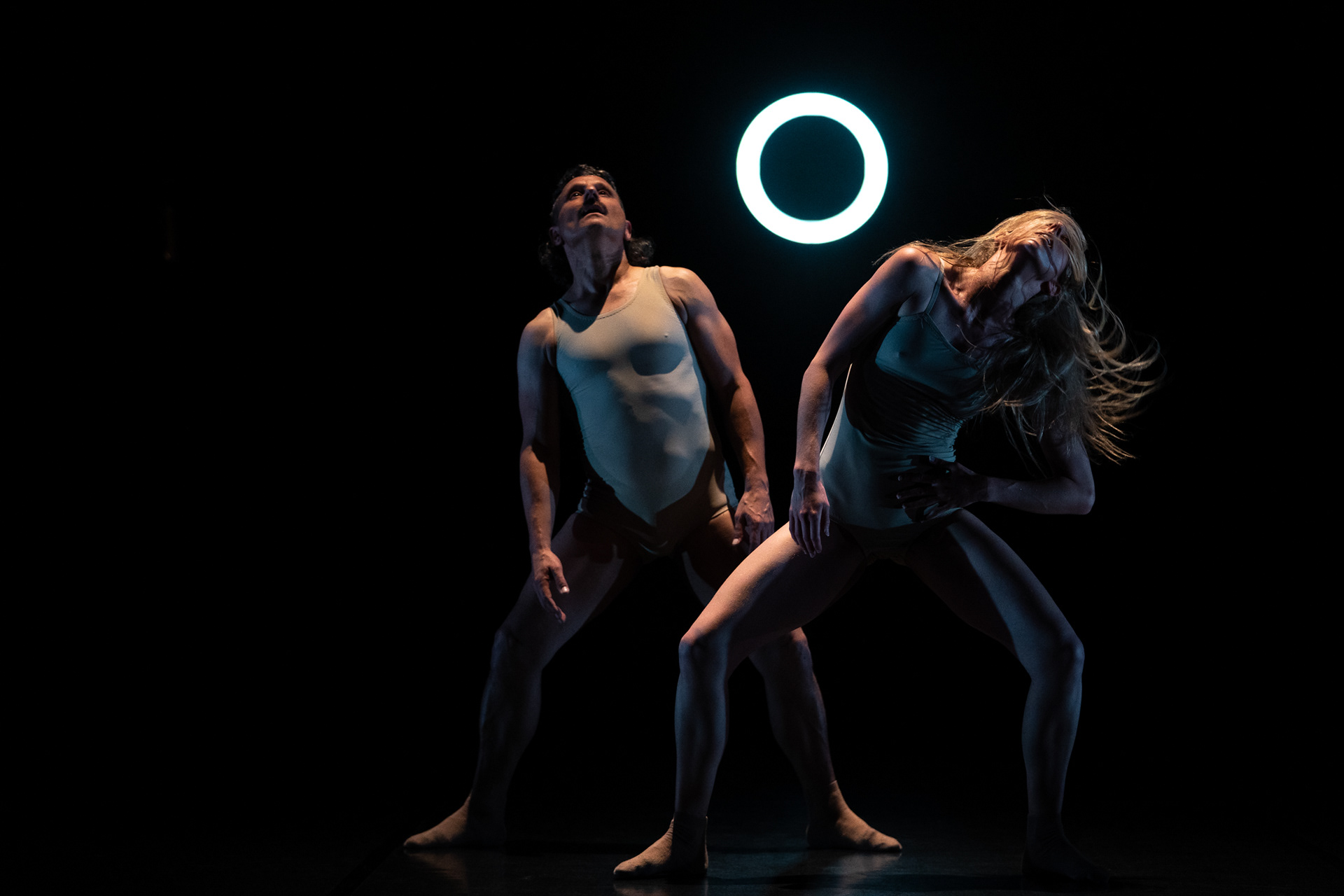 ANTON - PRODUCER | DIRECTOR | CHOREOGRAPHER | PERFORMER
Anton is a mature artist with 24 years of professional experience as a performer, choreographer, producer, project director, dance filmmaker, movement director, rehearsal director and dance teacher. As a performer, he has worked with Dance North, Australian Dance Theatre, Tasdance, Legs on the Wall, Sydney Theatre Company, Australian Opera, Shaun Parker Company and independents Meryl Tankard, Tanja Liedtke and Martin del Amo. Commissions and choreographies include NARCIFIXION (Form Dance Projects, 2021) Found (Sydney Arts Quartet, 2019) Supermodern - Dance of Distraction (Form Dance Projects, 2012), IOU (Spring Dance 2012, Sydney Opera House), Durak (Campbelltown Arts Centre, 2012), Beautiful Noise (Brisbane Arts Festival, 2011), Compact Homo Sapien (TanzFestival Ingolstadt, Germany, 2010), Capacity (WAPPA, 2010), The Blur (Tasdance, 2009) and Freedom to Launch (Sydney Opera House Education Unit, 2007). Anton Project Directed the 2014 Australian Dance Awards and the Opening Bloc Party for Parramasala 2013. Anton's dance films have been screened nationally and internationally, receiving awards Kosice Film Festival (2020) and International Music Video Underground (2020) and nominations at the Australian Dance Awards (2006) and REEL DANCE (2004). As a Rehearsal Director, Anton worked with Bangarra Dance Theatre (2015 – 2018) and recently worked with FLING Physical Theatre as Dance Development Officer.
As a dance educator Anton has taught numerous professional dance companies, tertiary institutions and dance schools including Sydney Dance Company, The Australian Ballet, Bangarra Dance Theatre, Legs on the Wall, Tasdance, Expressions Dance Company, Dance North, Australian Dance Theatre, Opera Australia, Sydney Theatre Company and Beijing Modern Dance LTDX, Brent Street, Ev and Bow, NAISDA College, Western Academy of Performing Arts and Queensland University of Technology.
BRIANNA KELL CHOREOGRAPHER | PERFORMER 
Brianna Kell

 is an independent Performer, Choreographer and Dance Educator. Brianna's choreographic commissions include NARCIFIXION a collaborative duo performed at Riverside Theatres alongside director Anton 2021, a solo for 'In Situ' commissioned by Dance Makers Collective for Sydney Festival 2021, 'Rise' co choreographed on Wurundjeri Country with Daniel Riley for the VCA 2020, 'The Wave Beneath Us' created for VCA 2019, 'FLY BY NIGHT' with ABC radio producer Mike Williams 2019/2018 for Audiocraft Festival and Sydney Fringe Festival, 'RED' with musical collaborators Kirsty Tickle and Jonathan Boulet 2019, 'Observation' for Out of the Studio 2016, 'Flow' for In Motion Festival 2015, 'The Void'  for Ev&Bow 2014, and 'Heaven Metal' Sydney Fringe Festival winning the award for genre excellence 2014. Brianna has worked/performed with companies, Marrugeku , The Farm, Co3, Tasdance with Dancenorth, Limosani Projekts, DirtyFeet, and Murmuration. Brianna has worked with independent artists Sara Black, Anton, David Ryan Huggins, Andrew Searle, Sarah-Vyne Vassallo, Cloe Fournier, Thomas Wilson-White and had research residencies at ReadyMade Studios, The Farm, Sydney University, Tasdance, and Critical Path. A graduate of the VCA in Melbourne Brianna has returned to share her practice as subject coordinator and Tutor. 
Jai Pyne is a Sydney based composer, producer and songwriter. He graduated from AFTRS in 2012 and has since fostered his passion for making music for film and moving pictures as well as contemporary dance. He was the driving force of Sydney indie band The Paper Scissors for the better part of a decade before turning his attention to composing. With his unique musical voice, he brings a strong aesthetic that he has developed over his career as a multi-disciplinary creative. He has always enjoyed inhabiting the fringes of art and pop, attempting to merge the best bits of each into his work. Jai and Anton have collaborated on three projects together Supermodern Dance of Distraction 2012, Despotic Tendencies 2018 and NARCIFIXION 2019. 
STEVE HENDY – LIGHTING DESIGNER 
Steve Hendy is a Sydney based lighting designer and programmer. In his creative practice, Steve's designs have encompassed theatre, dance, music theatre, and architecture. He aims to support and express the piece's narrative through light. He enjoys exploring the use of form and shadow. Steve's recent design credits include; The Chat co-created by J R Brennan and David Woods at Sydney Festival (2019), Despotic Tendencies (film) co-directed by Gavin Jarrett and Anton (2018), Enter Ophelia directed by John Kachoyan at La Mama Theatre (2018) and touring to Canberra and regional Victoria (2019). In his programming role, Steve has worked closely with leading lighting designers on productions at Bangarra Dance Theatre, Belvoir St Theatre, The Royal Edinburgh Military Tattoo Sydney (2019), Bell Shakespeare, and Sydney Festival.
Steve is a graduate from the Victorian College of the Arts, University of Melbourne with a Bachelor of Fine Arts (Production) (Degree with Honours).
ALANA EVERETT - REHERSAL ASSISTANT / WORKSHOP LEADER 
Sydney based artist Alana Everett has choreographed and performed all over the world. From working with Tasdance, Stephanie Lake Company, and Graeme Murphy in Australia, as well as with altJ, Netflix's Matilda the Movie, and Eleesha Drennan Dance Company in the UK and Europe. Alana is thrilled to be onboard with Narcifixion! 
Brooke has a passion for live theatre and Dance.
Making costumes for for the past 9 years, for Bangarra Dance Theatre, Sydney Dance Company, Sydney Theatre Company and Bell Shakespeare. 
SHANE CARROLL – ART EDUCATION CONSULTANT 
Shane Carroll has worked in the arts sector as a performer, teacher, consultant, manager, researcher, advocate and advisor for around 45 years. With a passion for the arts and the way artists use their talents to inspire, provoke and enlighten audiences, Shane has dedicated her entire working life to supporting and furthering arts endeavours. This includes her time working internationally as a dancer, teaching and supporting artists by establishing strategic initiatives to create viable careers, and contributing to arts advocacy, funding and policy development. Currently Shane is the Education Consultant with Bangarra Dance Theatre and has worked with Sydney Dance Company as Pre-Professional year course supervisor 2016 – 2017, Tanja Liedtke Foundation as Program Manger 2007 – 2018,
Corroboree Sydney as Creative Learning / Education program coordinator 2014, has been a director on the boards for Arts Health Institute 2012 – 2017, Critical Path NSW 2016 – 2020 and was the former chair of the Board of Dance, Australia Council for the Arts 2003 – 2006. In 2013 Shane was recognised for her incredible lifelong work within the dance industry by being awarded Services to Dance at the Australian Dance Awards.